QPAD, the gaming gear company has announced a new accessory for hardcore gamers, the MK-80 Mechanical keyboard. The full size keyboard features true mechanical switches (no rubber domes) with "unmatched accuracy and feel" and individual LED for each key with four different backlight levels.
The MK-80 has dimensions of 44.45 x 14.48 x 2.54 cm, plus it comes with detachable wrist pad (44.45 x 6.1 x 1.4 cm) and weighs 1.27 kg. The keys of the keyboard has travel distance of 4mm with an actuation point at 2mm and are claimed that can last 50 million strokes. It also includes media keys for volume control, play, pause and skip tracks, 3.5mm headphone & microphone jacks, two USB 2.0 ports and 1.8 meter extra thick cable, plus all connector are gold plated for low latency.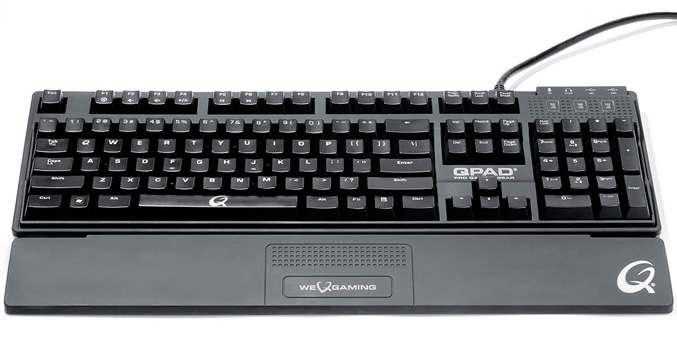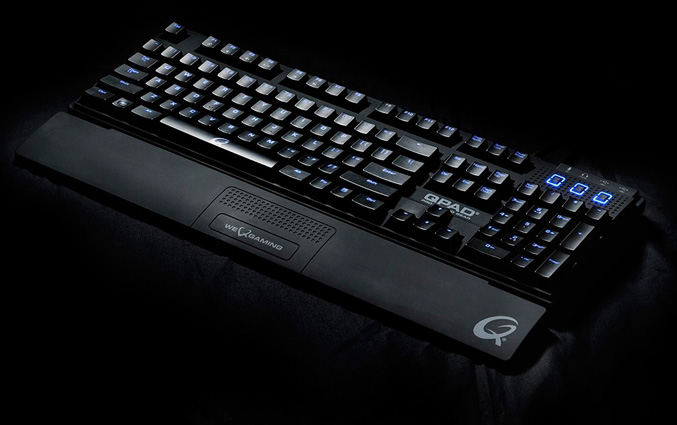 QNAP also strongly recommend their keyboards to be set up via the PS/2 connector when possible, which will enable unlimited amount of simultaneous key presses, because the USB connected keyboards force the CPU to take time polling the strokes, rather to running your game as fast as possible.
The MK-80 comes with four extra orange key caps and key cap puller and will arrive this May.
Source: QNAP