Razer bringing out Abyssus Mirror Special Edition

The manufacturer of high-end gaming peripherals Razer intros Special Edition of its Abyssus ambidextrous gaming mouse. The new frag machine features a special edition black chrome mirror finish while maintaining all of the key features of the original Razer Abyssus.
Measuring mm 115(L) x 63(W) x 40(H), the Abyssus MirrorSpecial Edition features Razer's signature Hyperesponse technology, 3500dpi Precision 3.5G infrared sensor, it has also mechanical switches underneath—one on-the-fly dpi switch, which allow you to choice of 450, 1800, or 3500dpi and one polling rate switch allowing instant adjustment from a standard 125hz to 1000hz Ultrapolling.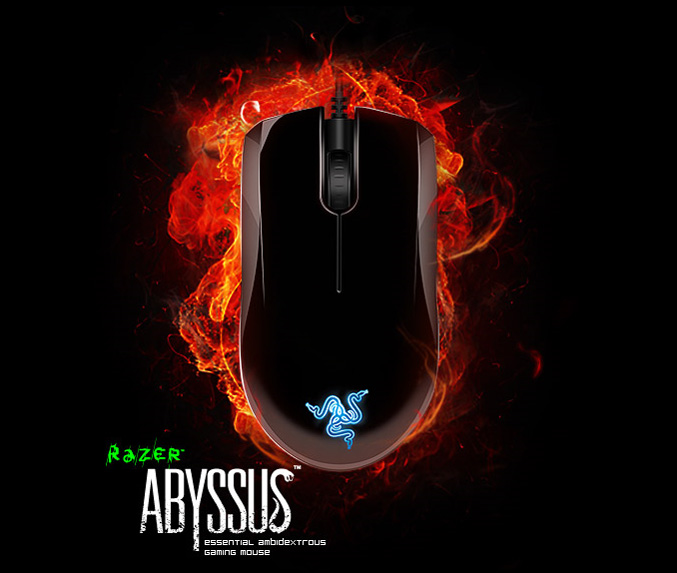 "The black chrome mirror finish of the Razer Abyssus Mirror Special Edition adds a certain stylistic sensibility to the desktop," said Robert "Razerguy" Krakoff, president, Razer USA. "The Razer Abyssus Mirror is designed for gamers that prefer a slick glossy aesthetic finish. It also serves as the ideal complement to other reflective peripherals, such as the Razer Lycosa Mirror Special Edition™ keyboard."
Razer Abyssus Mirror Special Edition will available  coast you $49.99,  and in Europe €39.99
Product Features:
High gloss mirror finish
3500dpi Razer Precision™ 3.5G infrared sensor
1000Hz Ultrapolling™ / 1ms response time
Mechanical dpi/polling rate switches
On-The-Fly Sensitivity™ adjustment
Always-On™ mode
Ultra-large buttons
16-bit ultra-wide data path
60-120 inches per second and 15g of acceleration
Three independently programmable Hyperesponse™ buttons
Ambidextrous design
Scroll wheel with 24 individual click positions
Zero-acoustic Ultraslick™ Teflon feet
Seven-foot, lightweight, non-tangle cord
Approx. size in mm 115(L) x 63(W) x 40(H)
Source: Razer