Left-handed people have always been neglected in the computer world so to speak. Most peripherals that you can find on the market right now target right-handed people and it is really hard to find hardware that suits the ones who prefer their left hand to command their world.
Razer is making a step forward in order to remedy the situation. The US company is currently working on a left-handed version of its Naga MMO gaming mouse.
It all started with a Facebook post in which Razer co-founder, CEO, and Creative Director Min-Liang Tan challenged left-handed gamers to prove it would be worth Razer's time and effort to design a Naga MMO mouse for southpaws.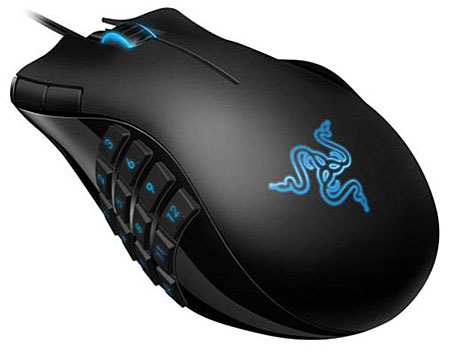 "We DO want to make a left-handed Naga — but we can't just make it for 100 people — even for 10,000 gamers, it's a huge loss maker for Razer," Tan posted on Facebook. "But I do hear all of you out there that have been asking for a LH Naga — and I'll throw the challenge back to you — if there are 10,000 Likes in a month from now on this post, we WILL make a LH Razer Naga. You'll need to be patient though — because it will take at least a year from when we start. But you will have my word that we will make one."
Well, it turns out that the Like button was clicked on over 11 000 times in just 10 days. The response was also quick – "Razer, the world leader in high-performance gaming hardware, is receiving an overwhelming response from its devoted community, and has decided to move forward with plans to release a left-handed version of its award-winning Naga MMO gaming mouse," the peripheral maker announced going into the weekend.
The coming of a left handed Naga is great news for all left handed PC users and gamers. Razer's Naga features 17 MMO-optimized buttons, a 5600 dpi 3.5G laser sensor, 1000 Hz Ultrapolling, 1 ms response time, zero-acoustic Ultraslick mouse feet, unlimited character profiles with AddOns, and more. Unfortunately commercial availability is still ahead in the future with no plans for near future release.

Source: VG247.com