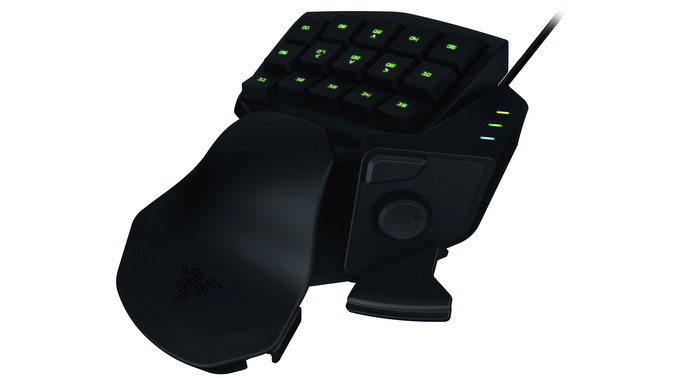 The famous US manufacturer of high-end gaming peripherals Razer has announced the release of the Razer Tartarus – a membrane gaming keypad that features ergonomic comfort and infinite customization options.
The Razer Tartarus is the successor to the award-winning Razer Nostromo and features a more comfortable form factor, 25 programmable keys and an 8-way directional thumb pad. This thumb pad allows gamers to have more precision and also acts as modifier keys, multiplying the keyset count by eight thus providing 128 different command options.
"The Razer Tartarus places an infinite amount of control into a single hand-literally-affording immense flexibility, power and an ultimately free other hand, which is a deadly competitive advantage," says Min-Liang Tan, Razer co-founder, CEO and creative director. "For serious gamers, this keypad can make the difference between victory and defeat."
The Tartarus also comes with Razer Synapse 2.0 enabled, backlit keys for total control even in dark conditions, unlimited game profiles, unlimited macro lengths and full anti-ghosting.
The gaming keypad is available now for a price of USD 79.99/EUR 79.99
Source: Razer