SteelSeries have teamed up with GUNNAR Optiks,  to propose you "Scope digital performance eyewear", which feature GUNNAR i-AMP lens technology and are designed to improve "visual efficiency, endurance, and recovery during gaming sessions"…and turns you into Terminator!
The new gaming glasses have distinctive, lightweight design and feature a SteelSeries-branded flat temple, designed for comfort while wearing gaming headsets. They include a larger lens for extended peripheral vision and their AMBeR Tint improves contrast for greater accuracy and efficiency, while lens geometry enhances the details for sharper, clearer vision.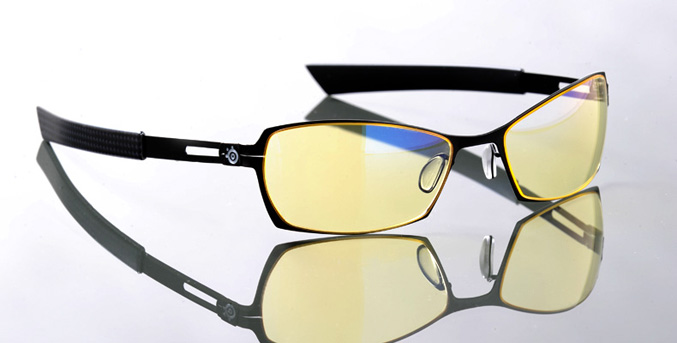 SteelSeries also says that lens coating reduces glare and lessens the strain on your eyes and reduces the negative effects of dry eye…What can I say more … I'll be BACK !!!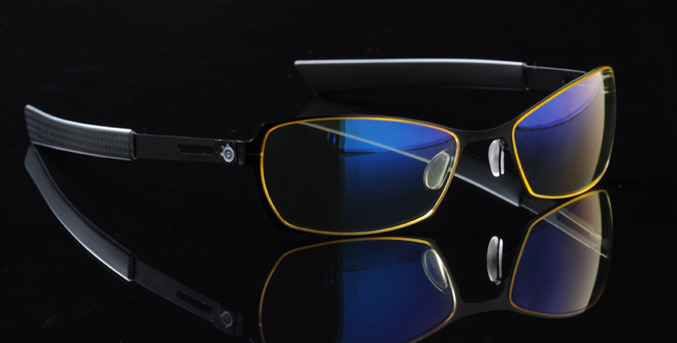 GUNNAR's proprietary i-AMP lens technology includes the following components that create this visual advantage:
iONik lens tint optimizes light transmission and color contrast to filter out harsh light and reduce eyestrain.
i-Fi multi-stage lens coatings filter transmitted light and protect the lens, with anti-reflective properties that cuts down on distracting glare and extraneous light.
diAMIX™ lens material offers an optically pure viewing experience with ultra-light, ergonomic properties;
fRACTYL™ lens geometry mimics nature to aid the natural focusing power of the cornea and lens while creating a preferential ocular microclimate.
Rx lens available in the Scope frame through Carl Zeiss Vision (see Eye Care Professional for pricing).
SteelSeries Scope Pro Gaming Glasses are available at SteelSeries.com and GUNNARS.com. with MSRP $99.99/ €99.99 .