Thermaltake and BMW Group have jointly developed and launched a new gaming mouse – the Level 10 M – that targets professional gamers and hardcore enthusiasts.
The new mouse looks like a tiny sports car and boasts low weight and anticorrosive effects. The top part, where the gamer's hand would be resting for hours during competitions, can be individually adjusted for height and lateral inclination. The mouse is also outfitted with a number of keys, which a gamer can set to meet specific demands.
Additionally the Level 10 M gaming mouse can be programmed using the most comprehensive software applications to customize settings based on the user's needs. The two top keys and five additional keys can be individually programmed with a single press by the finger. There's also the so-called Z key, which has been specifically designed for five different commands. There are a total of 11 programmable command keys on the Level 10 M mouse, while the Z key offers another function. During gaming this key switches between five different gaming profiles.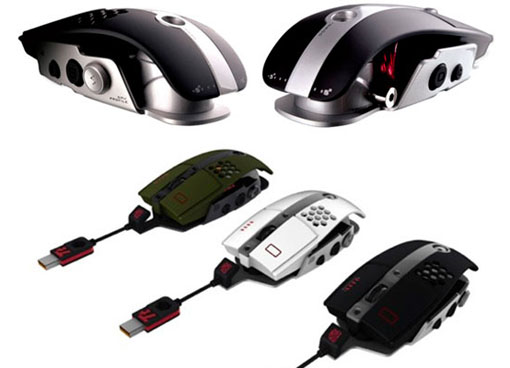 In addition, the polling rate and the seven lighting-effect colors of the mouse are also customizable. The Level 10 M is equipped with 8200 dpi sensors, adjustable from 800, 1600, 3200 to 5000 (default setting), and customizable by software applications up to 8,200 dpi. The Function-Lock mechanism also serves to avoid accidental error commands by locking side keys during gaming mode.
The Level 10 M gaming mouse is now available in four different colors – diamond black, iron white, military green and blazing red. The mouse costs around 99 USD.

Source: Hardwaresecrets