Zowie Gear reveals after one year of research and development, the ZOWIE EC-series competitive gaming mice co-developed with the legendary Counter-Strike player, Emil 'HeatoN' Christensen.
The new HeatoN's EC-series include four mice with the same features and specifications, the only difference is coating, color and size.  They feature lowest lift-off distance currently available in any optical mouse on the market – 1.5 mm. Regarding ZOWIE, it is one of the primary features, cause "the lower the lift-off distance is, the easier it will be to get used to the feeling and anticipate where the cursor will land with each move". When you play FPS games, you will often lift the mouse,  as you need to make swift movements to turn around quickly, regarding them a higher lift-off distance,  "means the cursor will start to move earlier than the gamers anticipate, which will affect their aiming a lot."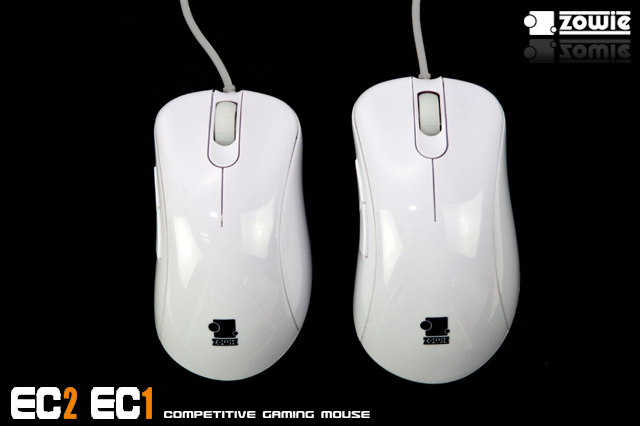 "In my 10 years as a professional gamer, every day I have wanted to develop the ideal mouse for competitive gaming," says Emil 'HeatoN' Christensen and continues, "as a competitive gamer, you have to be able to rely on your equipment to be functional at all times. The mouse is probably a gamers most important tool, so it is important that you can trust it to deliver. We have put our focus on precision, stability, durability and comfort. No more excuses. It's up to you now!"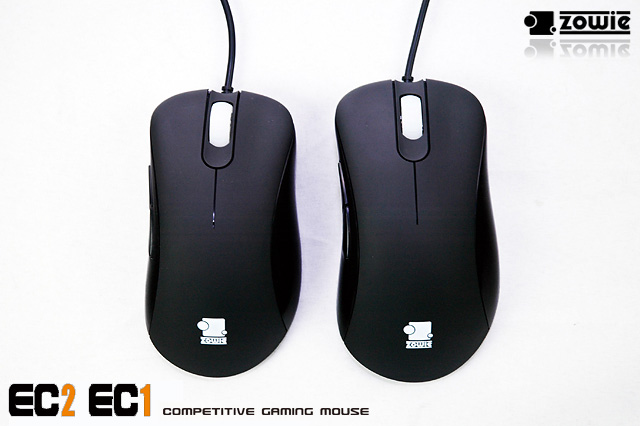 Other features include a DPI-adjustment with maximum DPI setting of 2000, improved mouse wheel with over 5 years lifetime, 1000 Hz USB report rate and as ZOWIE claims without need of any drivers installation, just plug and play anywhere. The EC1 and EC2 black model , has a rubber coating to increase the grip when holding, while the EC1 and EC2 pure white model, has the popular smooth coating which reduces sweaty palms.
The new mice will be available in August for €59.90.
Features:
100% stable optical mouse developed for gaming by HeatoN
Ergonomic designed right hand gaming mouse
1.5 mm lift-off distance due to custom developed ZOWIE-lens
Improved mouse wheel system
500/1,000/2,000 DPI adjustment
1,000Hz USB report rate
Operating System:
Win2000/XP/VISTA/7
Mac OS X v10.2 after
Specifications:
Frames Per Second: 6,500
Inches Per Second: 40
Dots Per Inch: 500/1,000/2,000
Max. Acceleration: 15G
1,000Hz USB report rate
Connector: USB
Buttons: 5
Dimensions:

EC1: 128 x 43 x 62~70 mm / 5 x 1.7 x 2.44~2.76 inch
EC2: 120 x 40 x 58~65 mm / 4.72 x 1.57 x 2.28~2.56 inch

Length of cable: 2m / 6.6 ft