CTA Digital outs a new arming offers for shooting game lovers, who demand more accurate and realistic feel of the game.
The new weaponry include an assault styled gun and a retro feeling firearm for PlayStation Move. The first is the "heavy artillery" Submachine Gun, which features a removable scope and rear stock,  multiple gripping areas for comfort and precision aiming. You must simply place the Motion Controller up front, in the barrel area, and slip the Navigation Controller into the handle portion. There are also integrated essential trigger controls into both the front and rear grips.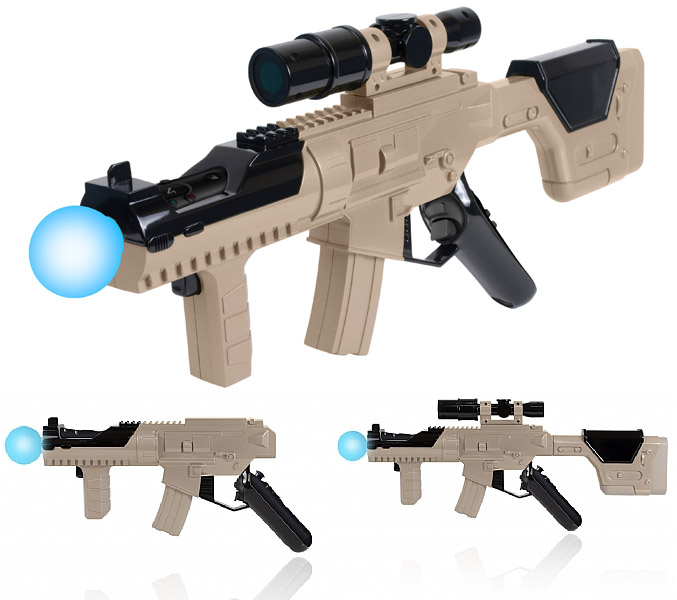 The next is the sidearm Aim Pistol, that allows you to hold the move controler in a more natural and instinctive position. It feature ridged handle for better grip and it center of gravity has been managed so that it doesn't swoop forward because of the Move Controller's weight on the top, making the whole gun light enough to carry for longer hours of action-packed gaming.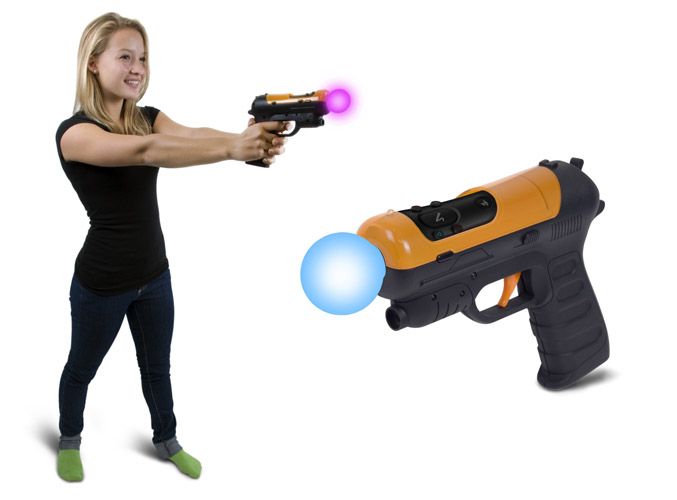 The peripheral are compatible with all existing and upcoming PS Move shooters, including The Shoot, Kill Zone 3, and MAG. The Submachine Gun for PlayStation Move is available  fo $29.99, while Aim Pistol for $14.99.