Fans at Arsenal could be able to watch action replays and access match statistics on their PSPs from the end of the 2009-2010 season.
"Fans attending English soccer club Arsenal's games could be able to watch replays of goals or contentious tackles on Sony's PlayStation Portable (PSP) devices by the end of next season.
The Premier League club's commercial director Adrian Ford said a Sony-developed application would allow fans to watch live streaming video of a game, along with data and statistics, and give the ability to watch near-instant replays.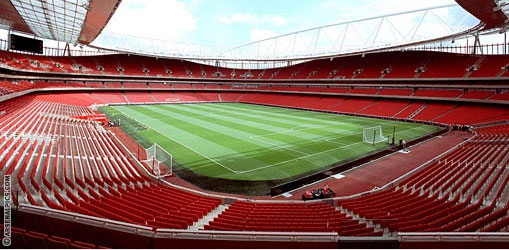 The personalised system had been tested and could be rolled within 18 months, Ford said in an interview with Reuters TV.
Sony Europe's director of retail, transport and venues Eric Siereveld said personalised video was the next technological step for Arsenal's state-of-the-art Emirates Stadium, and it could even allow supporters to create in-game communities.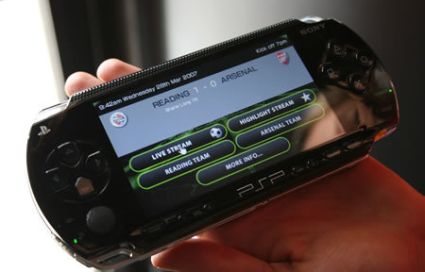 picture from: Joystiq

"This device will brings an extra dimension to the game with information and statistics," he told Reuters TV.
"But we think that the next generation of the software that runs it could actually link fans during the game with each other."
Ford said Arsenal fans were already used to watching pre-match entertainment and in-match statistics on hi-definition screens in the stadium in north London, which opened in 2006
"What we are trying to do is pump a variety of different entertainment on to those screens to help you arrive earlier and maybe stay later," he said, adding that the club had doubled revenue since the stadium move.
"There are a few rights issues that we have to overcome but on the basis that we do that, we think it's a product we can offer to our fans within the next 18 months or so," he said. (Writing by Paul Sandle; Editing by David Holmes)"
Source: Tech Yahoo