Sony Computer Entertainment Inc. today unveils the "PSP2" or as they call it "next generation portable entertainment system (codename: NGP) which will be available at the end of 2011.
The NGP has an oval design, measures 182.0(W) x 18.6(H) x 83.5mm(D) and is powered by ARM Cortex-A9 core (4 core) processor and SGX543MP4+ GPU. The console has 5-inch organic light emitting display(OLED) multitouch display(16 million colors) with 960 x 544 resolution which combined with CPU / GPU will enables "rich, visually striking graphics never seen before on a portable entertainment system." The NGP is also equipped with multi-touch pad on the back (capacitive), which together with the front touch display will offers new game play allowing users to interact directly with games in three dimension-like motion, through "touch, grab, trace, push and pull" moves of the fingers.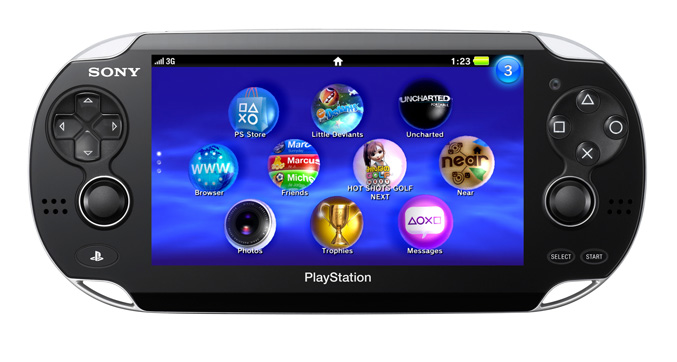 The new packs two cameras, one front and one rear and Six-axis motion sensing system (three-axis gyroscope, three-axis accelerometer), Three-axis electronic compass. There are also built-in GPS ,WiFi b/g/n, Bluetooth 2.1+EDR with support for A2DP stereo headphones and 3G mobile network connectivity. Sony integrates for the first time two analog sticks, along with the D-pad and the standard X, Square, Triangle, Circle action buttons, plus Left/Right shoulder buttons and Start,  Select, Power  and Volume buttons.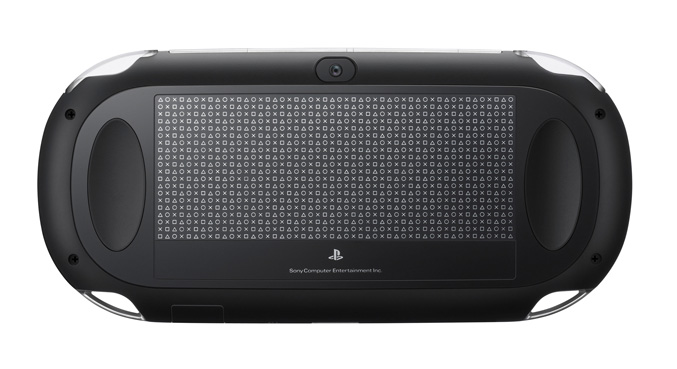 NGP will use a sort of  small flash memory based card for the games and software titles, Sony call it "game medium", which will provide game cards with higher capacity in the future and  allowing developers to store more game data. It will be able to play PSP titles, minis, PS one classics, video and comics from the PlayStation Store.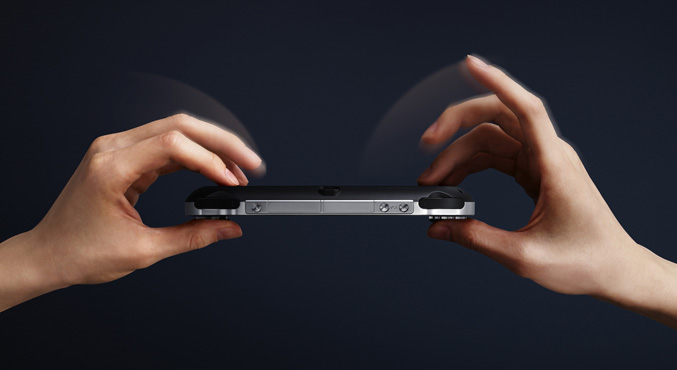 Sony will implement and new service called Live Arena and Near. For the first Sony describes that each NGP game will be provided with a space called "LiveArea" where users can share the "fun and excitement with other players", as well will have access to the latest information for games provided from SCE and 3rd party developers and publishers through PlayStation Network, plus log of activity and various other information.  The "Near" is a location-based service, part of PlayStation Network and will let users to find out what their friends in the vicinity are playing now or what they were playing recently and will allows them to meet their friends and new players virtually, regardless of what games they are playing, "simply by sharing their game information across different dimensions of time and distance."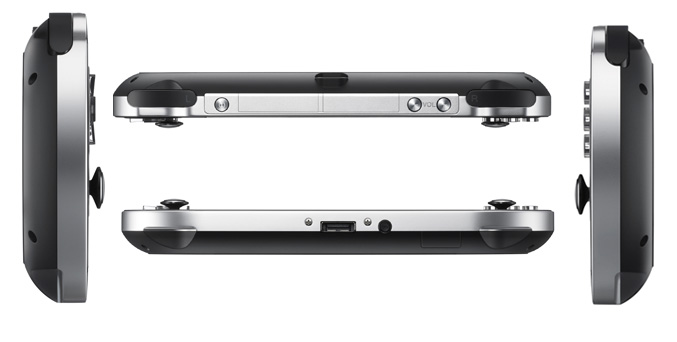 Sony also announced a new PlayStation Suite (PS Suite), a new service/ development platform/ download store combo that promises to bring PlayStation gaming to Android devices. The games which are developed for Android based portable devices can also be enjoyed on NGP, as well Android devices will be able to play PSOne game titles.
Sony didn't reveal any details on pricing or exact release date , but additional details will be released closer to launch.