You're a die hard fan of racing games and always wanna be like  Sebastien Loeb or Michael Schumacher, this high-end racing simulator is for you.

Is having fun a priority for you? Then VisionRacer is something you will desire. It will provide endless enjoyment for friends & family – a social magnet that will also refi ne your driving skills. The VR3 is a beautifully designed unit that combines your love of driving with the virtual world of simulation. The level of accuracy is astounding. The chassis has been ergonomically designed to high-end specifi cations providing an incredible driving experience.

This is the simulator that professionals use – at an affordable price. The VisionRacer system takes any racing simulation, or game, to a whole new level. VisionRacers are compatible with PlayStation, Xbox and PC. With the VR2 proving so successful the world over, VisionRacer has expended their business to cope with the global demand. The all new VR3 pictured on the site, is the new flagship VisionRacer. Constructed from stainless steel and thermoplastic connectors. It comes in it's own glossy branded box, with easy to follow setup instructions.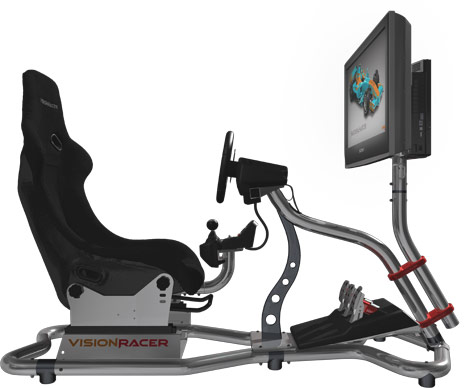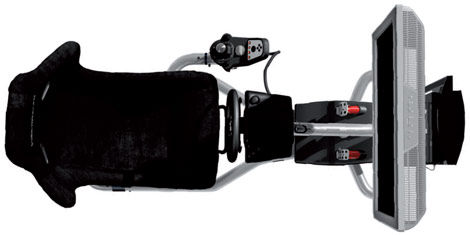 More info here