Charging your Wii® remote is about to get simpler. Performance Designed Products® LLC ("PDP"), a top gaming accessory provider, is introducing a new product in the Energizer® Power & PlayTM series that will make charging Wii remotes hassle free for consumers.
A typical charger requires that gamers remove sleeves, lanyards, or anything on the remote that would get in the way. The new Energizer Induction Charge System allows you to charge up to two Wii remotes without having to remove remote sleeves, Wii Motion Plus or lanyards. The Energizer Induction Charge System uses contactless charging. Gamers simply drop the Wii remote into the cradle – no fussing with wires or battery packs necessary.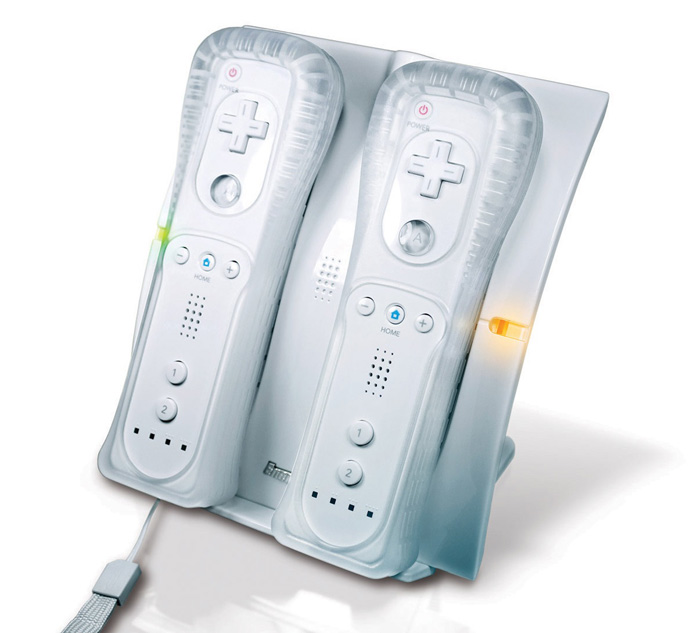 "Our goal is to provide gamers with fun and easy-to-use technology that enhances their gaming experience," said John Moore, Senior Vice President of Marketing for California-based PDP. "The Energizer Induction Charge System makes it so you don't have to 'undress' your Wii remote any more, reducing the frustration to gamers."
Last year, PDP partnered with Energizer, the world's number one selling rechargeable battery brand, to introduce an elite series of products to power game controllers. The Power & Play line has found great success, with more than 500,000 units sold to date. The Power & Play line includes charging docks, charging cables and battery packs for the Wii, Xbox 360® and PS3® game consoles and controllers.
The Energizer Induction Charge System will be available in retailers around the country on May 11, 2009, with a suggested retail price of $49.99.
PDP enjoyed a big year in 2008, with significantly increased sales year over year compared with 2007. A significant part of that growth came from the successful launches of accessories using the NERF and LITTLEST PET SHOP brands, as well as Energizer.