The first look of the Fall line-up of electronics and toys inspired by TRON: Legacy was unveiled by Disney Consumer Products (DCP). This includes the first light projecting action figures, high-end lifestyle headphones, advanced gaming peripherals, illuminated iPod Docks, high-end ear buds and iPhone cases, and break-through zero-gravity vehicles that are able to travel up and down walls.
VP of toys and electronics at Disney Consumer Products said that they wanted to create products with new technology and high-end design that live up to what you will see on the TRON: Legacy movie.
Every product in the toy line of TRON: Legacy is designed to bring the characters of the film to life with sleek designs and amazing technology with endless opportunities for active play.
The TRON: Legacy action figures are the first light projecting toys, which will bring any character to life by projecting illuminated and animated faces onto the helmet just like in the film. The TRON: Legacy Action Figures line features 7.5 inch figures and a special twelve inch Ultimate Sam Flynn Figure with prices ranging from fifteen dollars to forty dollars.
The TRON Core and Deluxe vehicles are complete and detailed replicas from the TRON: Legacy movie. When an action figure is inserted into one of the replica vehicle, they both light up and come to life. The Deluxe model vehicle features tri-color light changes, pop-up air brakes, and the ability to launch projectiles. They come at the price of 14.99$ and 19.99$.
The TRON Zero Gravity Light Cycle comes with six-foot trails that emit light, a controller, and a legendary Air Hogs technology which allows this vehicle to be travel on a wall or even upside down, all for $34.99.
The Disney TRON: Legacy electronics are designed to appeal to high-quality product seeking gamers. The key licensees are Monster, PDP and Razer.
The leading manufacturer of high-performance headphones and A/V accessories, Monster, has collaborated with DCP in order to bring the ultimate headphones that are designed for the ultimate TRON fans and music enthusiasts, as well as serious gamers. They feature Advanced Noise Suppression Technology with ControlTalk, enabling easy and clear hands-free calling for the price of $349.99. The Monster and DCP line also features an iPod Dock for $249.99 and high-quality in-ear headphones that will also feature ControlTalk and Monster Headphone sound technology for $99.99.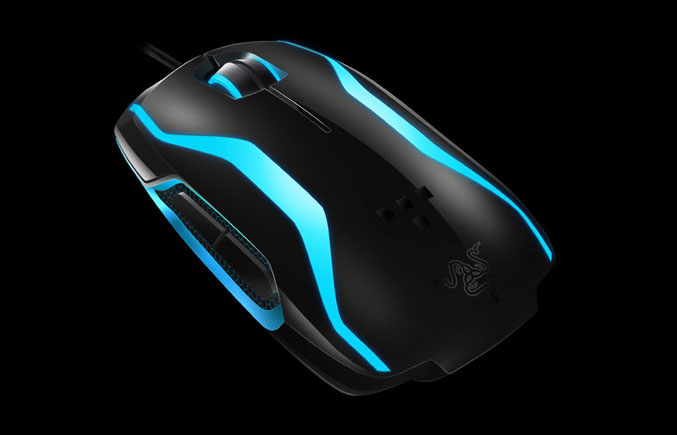 The TRON Peripherals of the leader in high-end computer gaming and lifestyle peripherals, Razer, include an ergonomic gaming mouse with the 5600dpi 3.5g gaming grade sensor by Razer, a gaming keyboard that comes with programmable keys and macro capabilities with detachable keypad, and a high precision mouse mat. The prices of the product line vary from $79 to $139.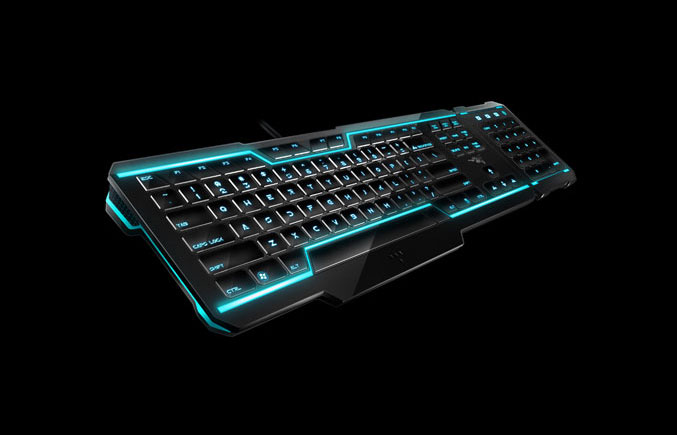 The TRON Game Controllers and Apple Accessories by PDP feature details and performance with enhancing contours and design. The PlayStation 3, Xbox, and Wii Controllers are available for $49.99. The PDP iPod, iPhone and iPad Cases are also inspired by the World of TRON.