After Halo:Reach exclusive wireless controller,  now it's time for another one, but this time for other of Microsoft major franchises – the Fable III. The new Fable III Limited Edition Wireless Controller will start shipping on October 5th for $59.99.
Fable III is the latest game in the Fable series of action role-playing games developed by Lionhead Studios and published by Microsoft Game Studios. It is scheduled to be released on October 26, 2010 for Xbox 360.  So If you're planning to rule over Albion as king or queen in Fable III this will be the perfect match.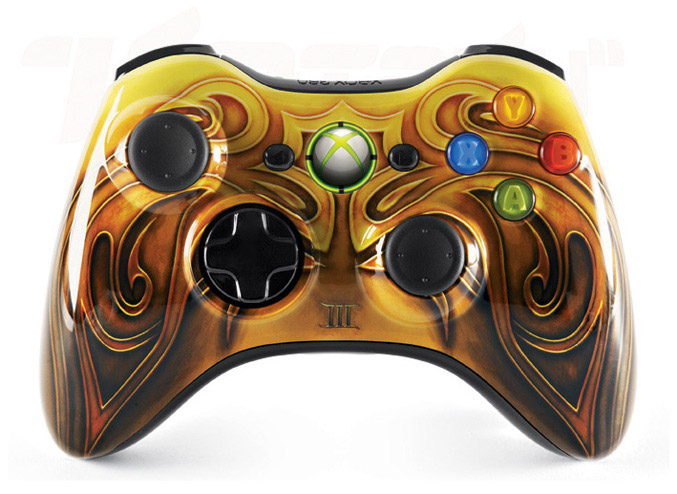 The controller not only has a unique look, but also comes with an Xbox Live token for an exclusive in-game downloadable tattoo, so everybody will know, that you bought the exclusive controller from "your back".

Source: Kotaku