2K Games announced today that Mafia II is now available on the Sony PlayStation 3, Xbox 360, and Windows-Based PCs.This epic crime action tale takes place in the immersive urban cityscape, Empire Bay, set in America during the 1940s and the 1950s. Mafia II will also be released on the 26th of August in Australia, and on the 27th of August internationally.
Christoph Hartmann, President of 2K Games, said that Mafia II is what gamers want in a mob game, which is the marriage of a compelling story with edge-of-the-seat action lifelike characters that immerse players in an epic entertainment experience. He also stated that when you add in a setting that accurately reflects a period in history that has never been rendered so beautifully, it sets a new benchmark not just for the action-crime genre, but for any game set in the real world with a rich story to tell.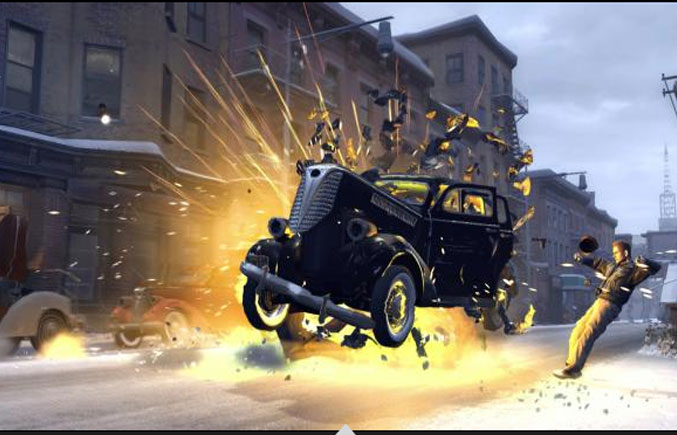 Players will take the perspective of a beat down Italian-American named Vito, who is trying to escape the life of poverty that has eaten his childhood, along with his lifelong friend Joe.
Players will also experience the music from the most influential artists of that time. The Mafia II demo is currently available for free on the PSN, Xbox Live Marketplace and Steam.