Ubisoft revealed new product details for the upcoming Assassin's Creed: Brotherhood title, which is the next installment of the multimillion unit selling franchise. The game is expected to release in late 2010 for the Xbox 360 video game console, the Sony PlayStation 3 entertainment system and Windows-Based PCs. Assassin's Creed: Brotherhood is a worldwide production which is developed by the Ubisoft Montreal Studio in collaboration with Ubisoft Studios in Singapore, Bucharest, Quebec City and Annecy.
Assassin's Creed: Brotherhood will bring back the critically acclaimed single player experience of the previous titles. Ezio will return in a powerful struggle against the Templar Order. As a legendary Master Assassin, Ezio must journey to Rome to strike at the heart of the enemy. Strength and leadership is required to defeat the corrupt tyrants.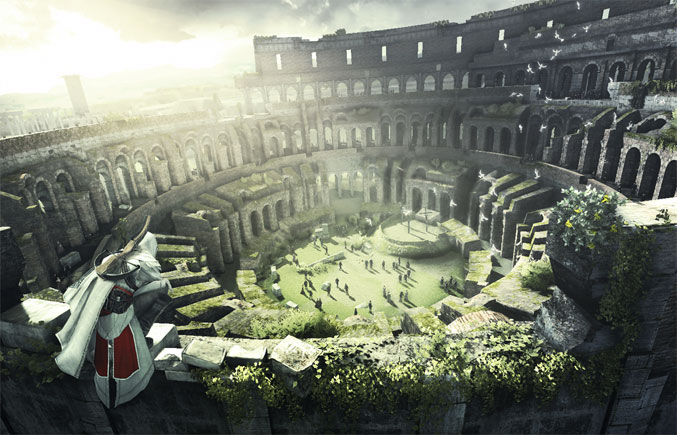 The key feature of Assassin's Creed: Brotherhood is the never before seen multiplayer mode. Players will be able to choose from a variety of unique characters. Each of those characters will have their own signature weapons and assassination techniques. Players can test their skills against each other worldwide in different game modes.
For more information on the Assassin's Creed: Brotherhood title, visit assassinscreed.com.