The company Datel has introduced a new version(v4) of their programmable WildFire Evo Xbox 360 controller which is now equipped with 1.7-inch TFT display that will allow you to select from a wide range of modes and enhancements, all accessed directly through the Combat Command Weapons Selector Interface.
This wireless controller connects directly to your Xbox360 console without the need of  additional dongles, for up 20ft range. It features ergonomic shape with blue glowing grips and has dual rumble motors. According to the Datel, users will be able to customize and adjust any controller settings via the built in 1.7-inch TFT Combat Command display, including sensitivity of the analog sticks, trigger buttons, the strength of the vibration feedback, button remapping and even to add effects such as slowing down or speeding up the camera pan and swap analog sticks, all this at any given moment during the game.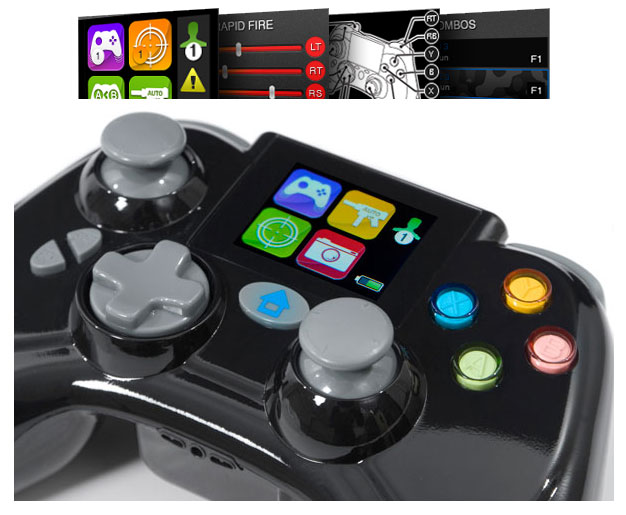 The WildFire Evo controller also supports custom profiles giving the opportunity to use different configurations for specific games and also has a USB port that will allow you to connect the controller to your laptop and update and add new custom profiles. The new version4 of the controller has repositioned the F1 and F2 buttons,  and can be powered with either rechargeable battery packs or regular cell batteries.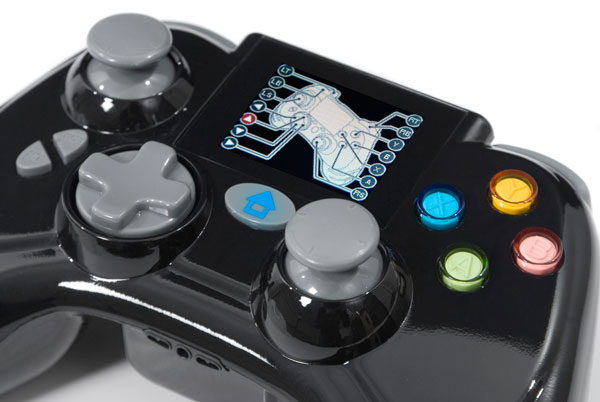 WildFire Evo v4 is expected to be available later this month priced at $54.99/£34.99.