XIM Technologies unveils their latest input adapter, called XIM3 – short from "Xbox 360 Input Machine" which allows to plug in a mouse and keyboard into the Xbox360 console for the joy of FPS lovers.
The new version of the device packs a LCD display with on-screen user-interface to make programming easier and is equipped with "Smart Translator" technology for "unparalleled mouse precision". According manufacturer it is a very difficult to make a device which work well with mouse in a game that was designed for controller thumbsticks. That's because all console shooters have different levels of "aim-assist" that makes them playable using a controller, as well and different stick dead-zones, dead-zone geometries, variable sensitivity and acceleration regions, asymmetric sensitivity, and more. So it is very important, these all parameters to be "translated" correctly and from XIM claims that their new console adaptor is the only device that takes this mouse "translation" to the next level using its unique "Smart Translator" technology.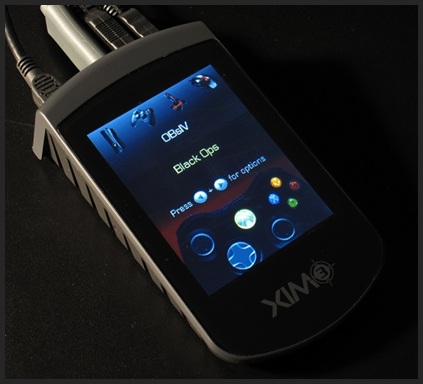 The XIM3 is also Joysticks and Gameboard compatible allowing to mix and match different devices for your optimal playing style and allows firmware upgrades.
XIM3 Smart Translators Inside Look