The latest version of world's most popular benchmarking software for real-time 3D graphics – 3DMark  11 has been announced. It uses a native DirectX 11 engine designed to make extensive use of all the new features in DirectX 11, including tessellation, compute shaders and multi-threading.
Futuremark's 3D mark is "the best way to consistently and reliably test DirectX 11 under game-like loads." You can see the released trailer, which is created using an early development build of the 3DMark 11 engine.
"For over 10 years 3DMark has shown gamers what to expect from the next generation of real-time 3D graphics," said Jukka Mäkinen, Futuremark CEO, "So we are especially excited to announce 3DMark 11 and show the possibilities of DirectX 11 with the release of the Deep Sea trailer."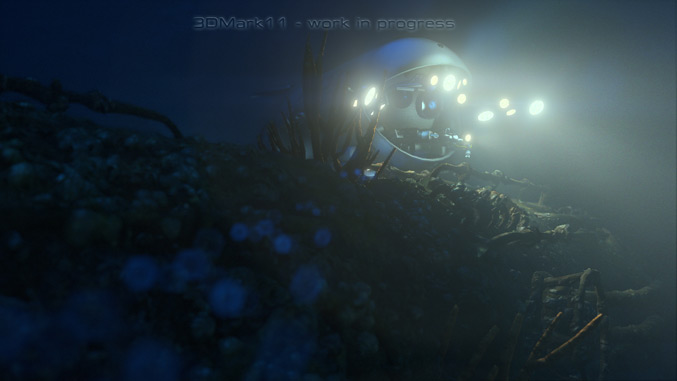 The 3DMark 11 Deep Sea tech demo will be shown publicly for the first time on the MSI booth at Computex in Taipei, from June 1 – 5.
3DMark 11 will be released in the third quarter of 2010. There will be a free edition available at launch. 3DMark 11 will join existing Futuremark benchmarks 3DMark Vantage for For more details visit: www.3dmark.com