Amtek has unveiled the T10L, a UMPC that is based on Intel's Atom processor.Along with a 10.2-inch touchscreen display at 1024×600 pixels and the Atom N270 at 1.6GHz, the T10L features up to 2GB of DDR2 memory, and an 80GB hard drive.
The UMPC by the Taiwanese company does not have a keyboard. However, it includes a 1.3MP web camera, stereo speakers, 802.11b/g wireless module, Ethernet LAN connection, three USB ports, a PC Card slot, and VGA output.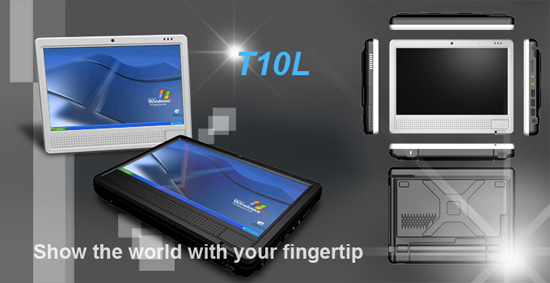 Amtek's T10L weighs 2.6 pounds and provides at least 3 hours of battery life, according to the product specifications.
Source: Laptoping