New Mac Pro line was unveiled by Apple today, which features up to twelve processing cores, thus offering fifty percent more performance than the previous generation of Mac Pro.
The New Mac Pro line comes equipped with the latest quad-core and 6-core Intel Xeon Processor, and also an all-new ATI graphics card with the option of up to four 512GB storage capacity solid-state drives.
"The new Mac Pro is the most powerful and configurable Mac we've ever made," said Philip Schiller, Apple's senior vice president of Worldwide Product Marketing. "With up to 12 cores, the new Mac Pro outperforms our previous top-of-the-line system by up to 50 percent, and with over a billion possible configurations, our customers can create exactly the system they want."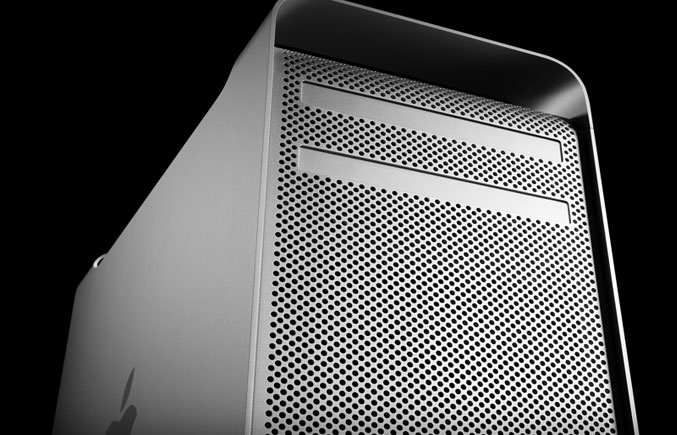 The next generation quad-core and 6-core Intel Xeon 3.3 GHz processors can share up to twelve  megabytes of L3 cache, improving the efficiency and performance of the Mac Pro.  The ATI Radeon HD 5770 graphics processor that comes with 1GB of memory will improve the graphics capabilities of the new Mac Pro machine.
Consumers also have the options to order a faster ATI Radeon HD 5870 with one gigabyte of memory, or a solid-state drive with 512GB of storage capacity for the ultimate performance. The Mac Pro also features two Mini DisplayPorts and one dual-link DVI port, allowing consumers to connect two LED Cinema Displays and displays based on DVI supporting a resolution of up to 2560 x 1600 pixels. Consmers can also additionally order the new Magic Trackpad as an option. For more information on the Magic Trackpad, click here, for the announcement article.
The Mac Pro also comes equipped with the innovative Magic Mouse by Apple, and with the Mac OS X Snow Leopard operating system.
The new Mac Pro's are going to be available starting at the price of $2.499 and up to $3.499.