ASUS also reveals its GeForce GTX460 graphics cards line-up, featuring Asus's DirectCU thermal design, "for 20% cooler operation, Voltage Tweak to drive up to 50% higher performance", GPU Guard, EMI Shield and Fuse Protection features.
Asus also presnets two special models graphics with overclocked GPU, which comes with two 8mm flattened copper heat-pipes to contact GPU – the ASUS ENGTX460 DirectCU TOP/2DI/1GD5 and ENGTX460 DirectCU TOP/2DI/768MD5.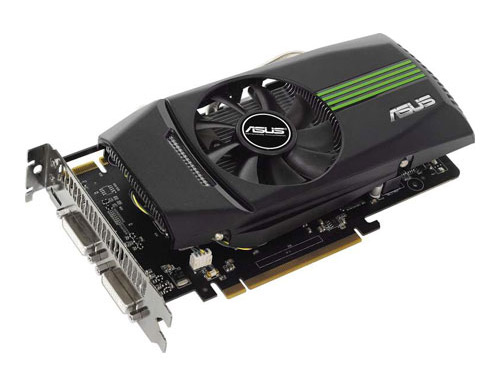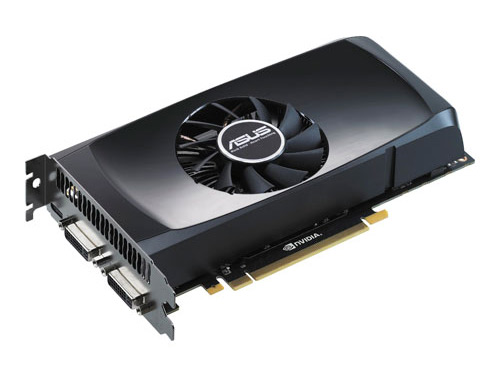 Here's what Asus said for DirectCU
"Exclusively on the ASUS-designed ENGTX460 DirectCU cards, users make the most of DirectCU copper cooling. This technique places hefty copper heatpipes, custom flattened and brought into direct contact with the GPU core for improved heat transference. This adds to the already installed heatsink and fan assembly to provide 20 percent better cooling than reference, and means ASUS ENGTX460 DirectCU cards can deliver more performance and have a higher tolerance for overclocking. They also outlast the basic reference design thanks to exclusive added feature GPU Guard, which combines with the excellent cooling of ASUS ENGTX460 cards to double printed circuit board reinforcement against cracking, delivering spectacular reliability and longevity.
Model
ENGTX460 DirectCU TOP
/2DI/1GD5 (coming soon)
ENGTX460 DirectCU
/2DI/1GD5 (coming soon)
ENGTX460 DirectCU TOP
/2DI/768MD5
ENGTX460/2DI/768MD5
Graphics Engine

GeForce GTX460

GeForce GTX460

GeForce GTX460

GeForce GTX460

Bus Standard
PCI ExpressR 2.0
PCI ExpressR 2.0
PCI ExpressR 2.0
PCI ExpressR 2.0
Video Memory
1GB GDDR5
1GB GDDR5
768MB GDDR5
768MB GDDR5
Engine Clock
675MHz or higher
675MHz
700 MHz
675 MHz
CUDA Core Clock
1350MHz or higher
1350MHz
1400MHz
1350MHz
Memory Clock
3600MHz or higher
3600MHz (900MHz GDDR5)
3680MHz (920MHz GDDR5)
3600MHz (900MHz GDDR5)
Memory Interface
256-bit
DVI Max. Resolution
2560 * 1600
D-Sub Max. Resolution
2048 * 1526
DVI Output
2X native dual-link DVI-I
HDMI Output
1X native HDMI (mini HDMI)
D-Sub Output
1x via adapter
HDCP compliant
YES
Software Bundled
ASUS utilities and driver
Note
Coming soon
9.8" x 5.03" inch
9.46" x 4.73" inch
8.82" x 5.04" inch