With Bravo220, ASUS has found a golden median—a capable solution to sit at the core of advanced home entertainment PCs, providing cutting-edge visual fidelity while maintaining an eco-minded profile. As such, the Bravo220 symbolizes the ASUS commitment to innovation, green principles and superlative entertainment. It's the best of many worlds.
Applauding conservation with 21% power-savings and 0dB cooling
The Bravo220 was designed from the start with energy savings in mind. Its thermal landscape balances thrifty operation with the need for uncompromising performance as a multimedia anchor, resulting in 21% better power efficiency compared to competing models. The cooling solution also boats silent 0dB operation, with no fans needed. Instead, Bravo220 uses oversized heatsinks and advanced materials to ensure quick heat dissipation and greater longevity, without falling back on power-hungry active cooling.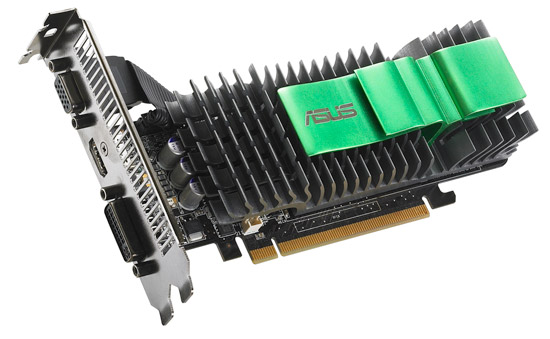 The integrated EMI shield reduces emissions, thus safeguarding users and PC components from any potential harm. Likewise, sturdy fuse protection guarantees longer-lasting operation for this component even in the face of fluctuating power supplies. This is part of Bravo220's environmental stance, reflected in the chic green cooler attachment.
Optimized visual enjoyment with Splendid Plus
Bravo220 cards work in tandem with the exclusive ASUS Splendid Plus technology, an intelligent image enhancement suite. Splendid Plus automatically optimizes video content, reacting to ambient conditions when adjusting brightness, color and contrast—just like the human eye does.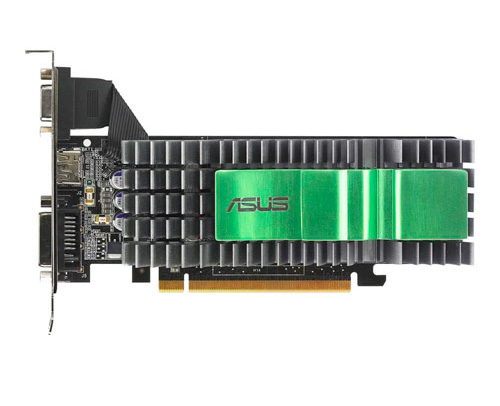 The Splendid suite works with a huge range of media formats, a perfect trait for a card that coordinates complete home entertainment setups. For each media format, Splendid works its magic, reducing noise and artifacts while improving conversion rates. The result is a sharper, clearer and more vivid image.
Selectable presets help users pinpoint the best visual performance configuration, based on their needs and environment—gaming, theater, vivid color and auto cover every usage type.
Bravo Media Center: at the center of it all
Bravo220 is meant to be the heart and soul of a PC-based entertainment system. That's why ASUS developed the Bravo Media Center interface, an intuitive and solid user package that covers every card feature with easy to pick up access. Most important entertainment features can be accessed from the ergonomic remote control—included with the card.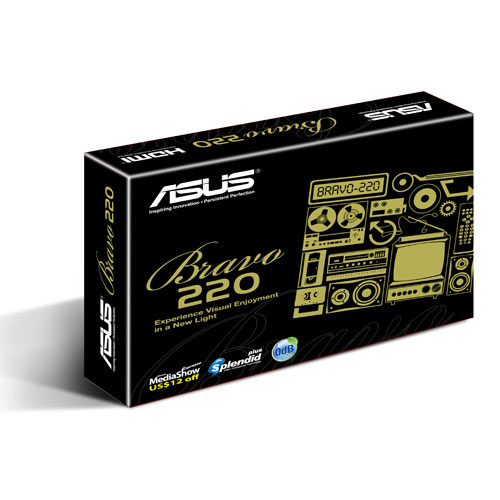 Bravo220 enables seamless multimedia fun for everyone, with a feeling that's the same as on a high-end consumer A/V setup—this is not some old fashioned, clunky PC experience!
Turn the page and move on to responsible entertainment with ASUS Bravo220, the lush side of great multimedia.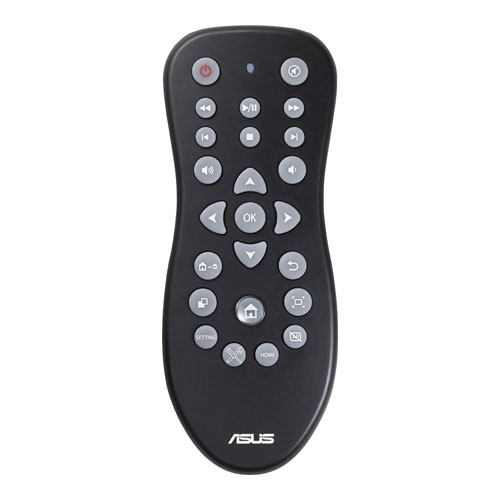 Specification:
Graphics Engine
NVIDIA GeForce GT 220
Video & Color Engine
ASUS Splendid HD
Bus Standard
PCI Express 2.1
Video Memory
DDR2 1G
Effective Memory Size
1024 MB
Engine Clock
525 MHz
Shader Clock
1360 MHz
Memory Clock
800 MHz ( 400 MHz DDR2 )
Memory Interface
128-bit
D-Sub Max Resolution
2048 x 1536
DVI Max Resolution
2560 x 1600
DVI Output
Yes x 1 (DVI-I)
HDMI Output
Yes x 1
HDCP Support
Yes
Software Bundled
ASUS Utilities & Driver
Low Profile Bracket Bundled
Yes ( 2 slots )
Note
Light sensor
Remote control
Dimension: 7″*5.82″
Source:Asus