Buffalo Technology, a global leader in the design, development and manufacturing of storage and wireless networking, today announces the first to market SuperSpeed USB 3.0 External Hard Disk Drive and supporting two-port USB 3.0 PCI Express Interface Card.
The DriveStation HD-HXU3 offers SuperSpeed transfer speeds of up to 130MB/s – three times faster than an ordinary USB 2.0 connection. With a slick, black glossy design and the choice of 1.0TB, 1.5TB and 2.0TB capacities, the DriveStation HD-HXU3 gives users the ability to quickly back up important data and share office work, digital photos, music and movies from one central location.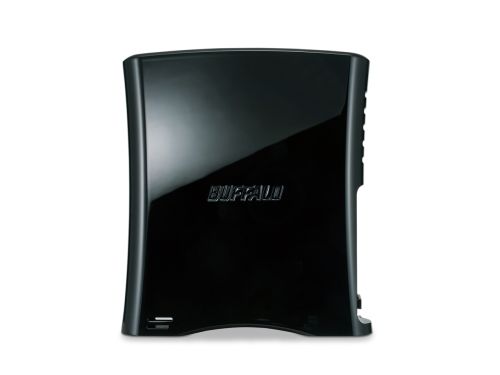 To support the new SuperSpeed DriveStation, Buffalo has released a new two-port USB 3.0 PCI Express Interface Card. The USB 3.0 PCI Express Interface Card allows users to upgrade their PC, notebook or Mac to take advantage of the next generation of external hard drives that offer faster data transfer speeds than ever before.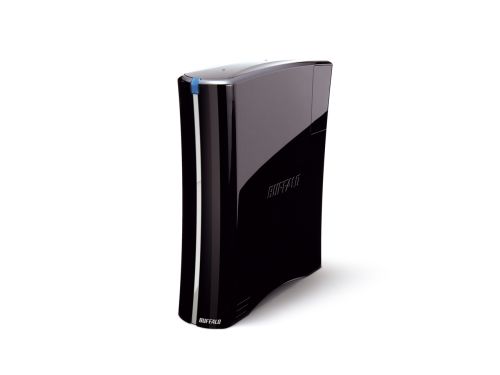 Tim Scale, EMEA Product Marketing Director, Buffalo Technology, said: "The new DriveStation HD-HXU3 combines both USB 3.0 performance, and the latest hard disk technology, tied in with Japanese based Buffalo's renowned high quality design to create a massive jump in performance, copying Gigabyte files in just seconds. We are truly excited to be the first to market with this amazing and groundbreaking technology."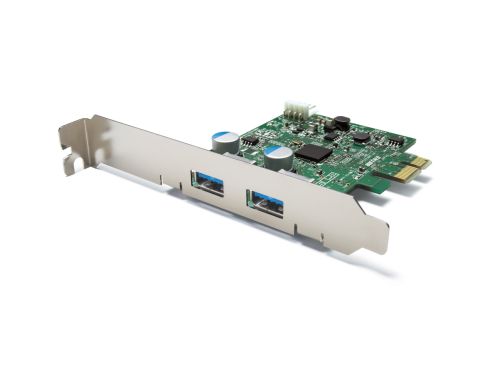 The DriveStation HD-HXU3 is backwards-compatible and will work with all USB 2.0 enabled computers, notebooks and Macs, as well as forthcoming USB 3.0 models. It is also compatible with Windows 7, Vista, XP and Mac OS X 10.4 or later.
Other key features of the DriveStation HD-HXU3 include:
Includes Memeo™ AutoBackup Software for Windows or Macintosh
Auto Power On/Off with your PC
Eco Friendly Power Saving Mode (PC Only)
Easy to Install and Set-up
Compatible with PC and Mac
For USB 3.0 transfer speeds, a USB 3.0 interface card (IFC-PCIE2U3) or USB 3.0 port is required.
2 Years Warranty
Available as 1TB, 1.5TB and 2TB capacities
Other key features of the IFC-PCIE2U3 include:
Achieves ultra fast transfer speeds of up to 5 Gbps, 10 times faster than USB 2.0
Available with two ports for connecting multiple devices
Low profile bracket included to fit any desktop computer
Backwards compatible with USB 2.0 devices
2 Years Warranty
Availability
The Buffalo DriveStation™ HD-HXU3 and USB 3.0 PC Express Interface Card are available from November 2009 from Amazon, Dabs, Insight, Misco and other leading resellers:
HX-HX1.0TU3-EU – 1TB – £99.99
HX-HX1.5TU3-EU – 1.5TB – £139.99
HX-HX2.0TU3-EU – 2TB – £199.99
IFC-PCIE2U3 – £39.99
Source: Buffalo