Cooling netbook 'multi-pad' provides HDD, ODD, USB expansion

This low cost cooling chassis could be useful for those looking to add a bit more flexibility to their netbooks.
Its comes in netbook sizing (227×180x16mm) with a two-port USB hub, a cooling fan and space for a 2.5″ IDE drive. The high-end model will take a slim optical drive.  For the quoted 25 Euro (3000 Yen, base model) including power adaptor, it appears to be exceptional value. More info and pics in the links.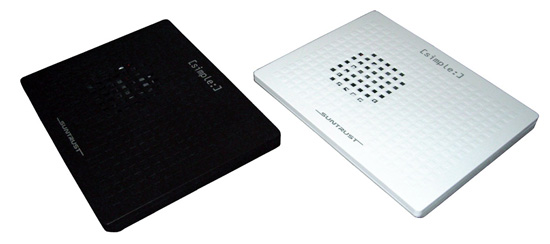 Spec:

USB2.0 (2 ports), can be equipped with a 2.5-inch SATA-HDD (up to 320GB), optical drive can be slim (13mm thick IDE type)

Expansion + SATA-HDD 2.5-inch
Product name

multi-pad for a mini notebook

Model number

STSPD-01BK

(Notebook Cooler + S-ATA 2.5-inch HDD models can be equipped with black)


STSPD-01WH

(Notes + S-ATA2.5-inch HDD Cooler with white model)
STSPD-02BK

(Slim drive-inch HDD + S-ATA2.5 accepted model with black)


STSPD-02WH

(Slim + S-ATA2.5 drive can be equipped with models of white-inch HDD)

Size

227mm×180mm 16mm

16mm thickness of 227mm × 180mm ×

Features

STSPD-01 STSPD-01

USB2.0 (60mm×60mm×10mm)

To improve convenience features and high-speed data transfer SUTAIRISSHUDEZAIN USB2.0 ports can be Three-FAN Quiet mini-notebook equipped with a backup cooling (60mm × 60mm × 10mm)


2.5inch SATA-HDD

Can be equipped with 2.5inch SATA-HDD (up to 320GB)


HDD

is not included.


USB

bus powered, AC adapter not required to strengthen the cooling FAN improve air flow with a pad




STSPD-02 STSPD-02 USB2.0(13mm) To improve convenience features and can be SUTAIRISSHUDEZAIN USB2.0 high-speed data transfer port with your choice of two optical drive can be slim (13mm thick type of IDE)
slim optical drive is not included.
2.5inch SATA-HDD 320GB Can be equipped with 2.5inch SATA-HDD (up to 320GB)
HDD is not include







MININOTOPASOKON improve air flow in the heat pad with a thought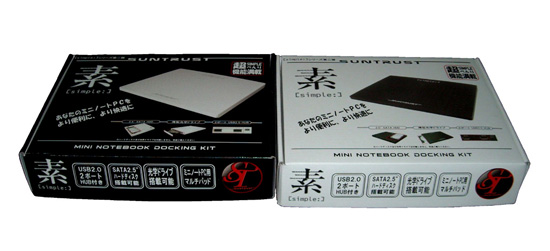 Source: UMPCPortal