D-Link, the end-to-end network solutions provider for consumers and business, is now shipping the industry's first all-in-one home network router that combines powerful 802.11n Wi-Fi connectivity with network attached storage (NAS), USB device-sharing, digital photo frame, Internet content player, FTP server and Green technology in a sleek, compact desktop design.
The D-Link® Xtreme N® DIR-685 sports a stylish upright design for easy viewing of a vibrant 3.2-inch LCD screen. Powered by FrameChannel, it displays device status via graphical gauges and serves as a digital photo frame by showing digital photos, streamed video, weather forecasts and other live streaming Internet content in up to 1.6 million colors. Frame content is easy to manage at internetphotoframe.com.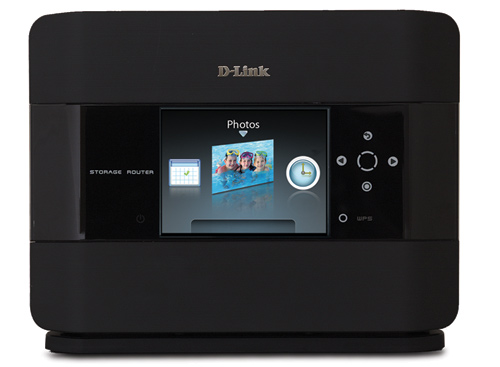 The network attached storage (NAS) feature supports both UPnP® server functions and BitTorrent™ downloads with the ability to store up to one terabyte of data on a 2.5-inch SATA drive that mounts easily into the side of the DIR-685. A built-in FTP server allows users to access documents, photos, music and other media locally through the home network or remotely across the Internet.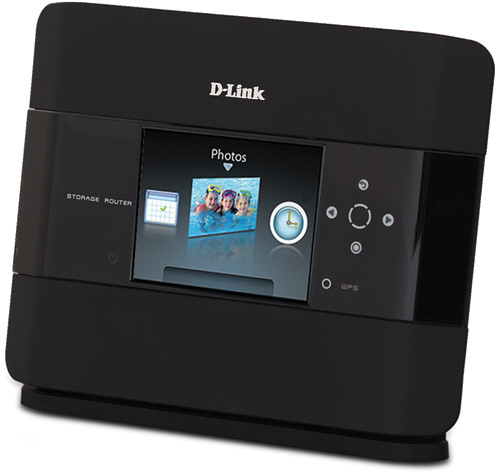 Two USB ports enabled with D-Link's unique SharePort™ technology allow multiple users to wirelessly share USB devices such as multi-function printers (MFP), scanners and external hard drives from virtually anywhere in the home or office. It also features Gigabit ports for fast wire transfers.
The DIR-685 employs D-Link Green™ technology for conserving energy in several ways, including the ability to automatically recognize port activity and cable length and adjust power usage accordingly. It also can consolidate all functions into a single device instead of many separate products and use the idle mode to automatically turn off power to the LCD screen when not in use.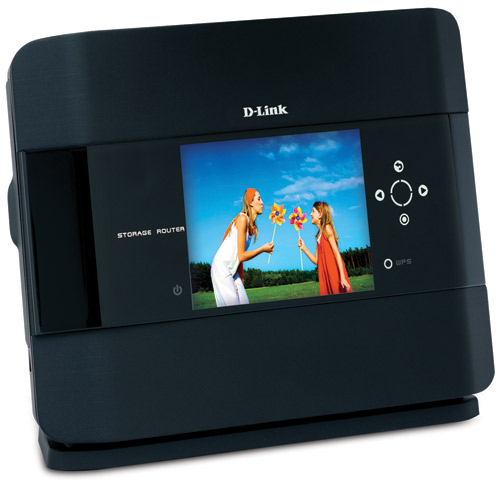 A Wi-Fi Scheduler can be programmed to turn off the router's Wi-Fi module at a pre-set time, and the power adapter complies with Energy Star specifications for average power savings of up to 30 percent. The same power-saving features located in the gigabit ports are also included in the NAS drive. Based on feedback from industry experts and pre-production reviews, noise from the internal fan used to cool the hard drive has been significantly reduced in the currently shipping products.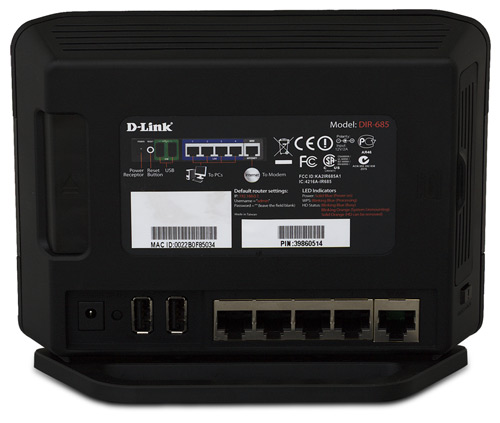 "This router is the ideal solution for power consumers who want the ultimate 'all-in-one' networking device," says Daniel Kelley, senior director of marketing for D-Link Systems in Fountain Valley, Calif. "Not only does it offer full functionality as a router/NAS storage/print server/FTP device, it is attractive on any desktop, environmentally friendly and Internet secure."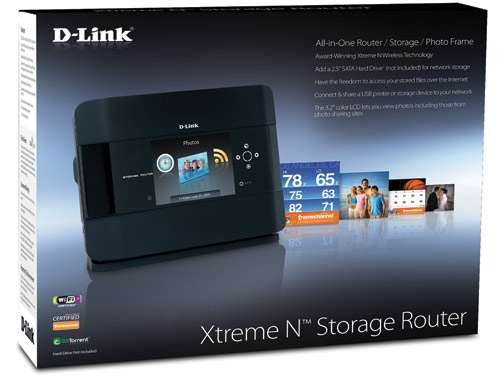 Price and Availability
The D-Link Xtreme N DIR-685 All-In-One Router is available through the company's vast network of retail and etail outlets, and at D-Link's online store, www.dlinkshop.com. Manufacturer's Suggested Retail Price (MSRP) is $299.99.
Source: D-Link