Danamics has announced that the liquid metal cooler, Danamics LM10, will have to be postponed until Q4. The cooler that uses several proprietary patents, including a new electromagnetic pump and metal alloy got much attention when it was first revealed and spread fast over the Internet. This a few months later than we had hoped, but we have been told that things are still looking up.
Technology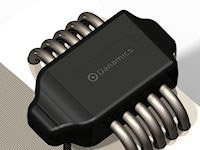 Danamics has developed an efficient, reliable and scalable technology base for cooling of high heat flux semiconductors.
The technology is described in parts containing information about the unique electromagnetic pump with its patent pending multi-string design and the liquid metal with its superior thermo physical characteristics.
Background
Cooling of semiconductor hot-spots has developed into a demanding task. In recent years the high power density of microchips has increased rapidly, thereby increasing temperature and temperature non -uniformity on die and across chips. The drive for extremely low thermal resistance if further accelerated by the trend towards smaller system enclosures which has made the cooling task even more difficult.
This gives the cooling companies a new challenge. To create cooling devices that is reliable, efficient and compact. Danamics does all of those.
Pump
Electromagnetic pumps have been used for decades and have been seen in a variety of applications. From space crafts and satellites, on nuclear-driven surface warships and submarines and also in land based nuclear reactors and industrial applications. In space, at sea, at land and now also as a key element for hot spot cooling.
An electromagnetic pump has several advantages over typical mechanical pump designs. It contains no moving parts, shafts, seals, etc., emits no noise or vibration, has unlimited MTBF and suffers no performance degrading over time.
Typically electromagnetic pumps have had the drawback of a high current requirement. The Danamics patent pending multi-string electromagnetic pump eliminates this limitation and delivers a high flow with minimal current input. Due to the small size and power requirements, the multi-string pump makes a liquid metal cooler suitable for use in smaller applications such as home computers, workstations and even laptops.
Liquid metal
The liquid metal is a key component in Danamics cooling systems. Liquid metal has two major advantages when cooling high power density heat sources:
Firstly it has superior thermo physical properties that decrease temperature – and   temperature non–uniformity – on die and across chips.
Secondly the electrical properties of the liquid metal enables efficient, reliable and ultra compact electromagnetic pumping without the use of moving parts, shafts, seals, etc.
Benefits
Liquid Metal has numerous key advantages compared to competing technologies, such as water-cooling or traditional air cooling. The most important ones are:
Ultimate performance
Danamics LM10 is the world's best performing air-cooler. By utilizing the unique properties of liquid metal, the cooler has the lowest thermal resistance of any air-cooler in the market. The cooling capabilities exceeds most watercoolers in a single device.
Easy mounting
Compared to competing solutions, the Danamics LM10 is a true all-in-one product. There are no external housings, large reservoirs or bulky radiators. With liquid metal cooling you have true performance in a compact, self-contained unit. This makes mounting a breeze and the Danamics LM10 cooler can be mounted in minutes.
No moving parts
The superior liquid metal brings another advantage besides its efficiency. The properties of liquid metal make the use of an electromagnetic pump possible. Danamics' patent pending multi-string pump delivers high flow combined with a very low power-draw of less than 1W.
No noise and no vibration
Compared to watercooling pumps, the electromagnetic pump used in Danamics LM10 cooler has numerous benefits. It is hermetically sealed and has no moving parts, which means that no noise or vibration is added to the system from the electromagnetic pump. Also the pump is orientation independent, which ensures maximum flexibility for users and system integrators.
Innovative technology
Danamics LM10 is built from the ground up using innovative technology. The combination of liquid metal and an electromagnetic pump is all new in commercial cooling devices, bringing true high-tech to your desktop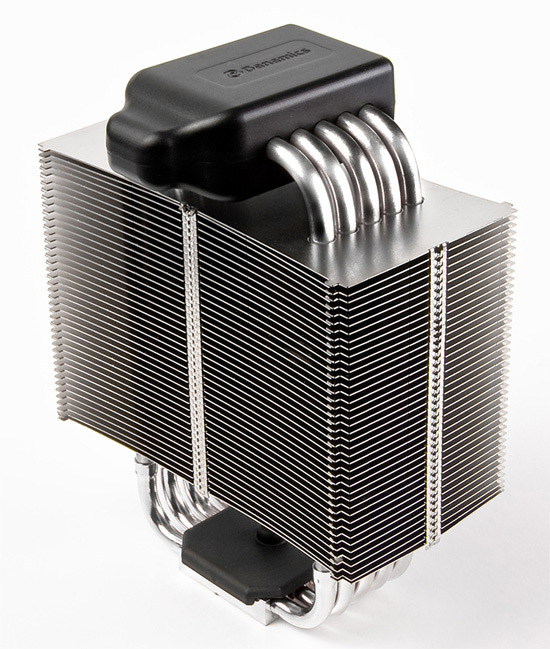 Source: Danamics