EVGA Corporation, the leading-edge 3D processor graphics cards and motherboard manufacturer, announces the fastest graphics card on the market for the Mac Pro platform, the EVGA GeForce GTX 285 Mac Edition.
With 1GB of high performance DDR3 memory, this card is perfect for gaming, graphic design, art directing, illustrating, web browsing, photography, video production, HD playback and much more. Two DVI ports are capable of driving two 30-inch displays at extreme resolutions such as 2560×1600, and with full support for NVIDIA CUDA technology that delivers incredible performance scaling over traditional CPU's, the EVGA GTX 285 Mac Edition is perfectly suited to run today's and tomorrow's visual applications.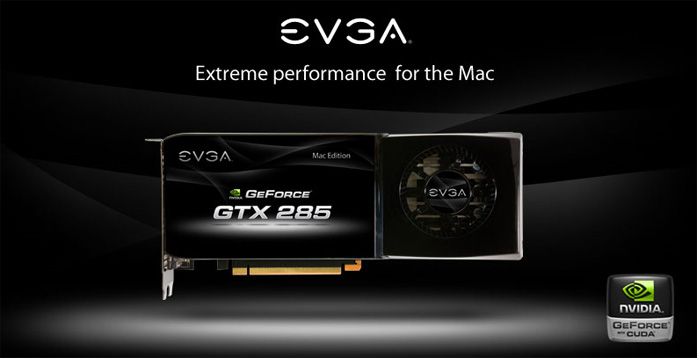 "EVGA is very excited to bring the EVGA GTX 285 Mac Edition to the Mac community," said Bob Klase, VP of Sales at EVGA. "By extending our line of high performance graphics solutions over to Mac, this ensures everyone can benefit from EVGA's unique products and services."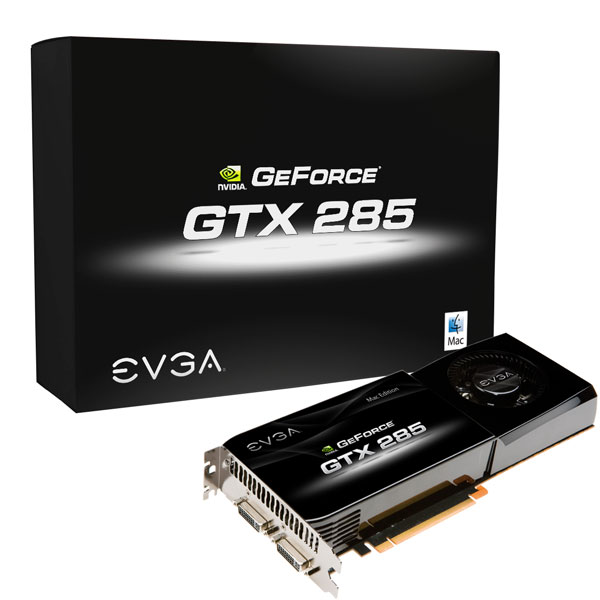 "With the EVGA GTX 285 now available for the Mac Pro, consumers can take advantage of our incredible GeForce and CUDA technologies running natively in MacOS or in Microsoft Windows under BootCamp," said Ujesh Desai, General Manager of GeForce GPU business at NVIDIA.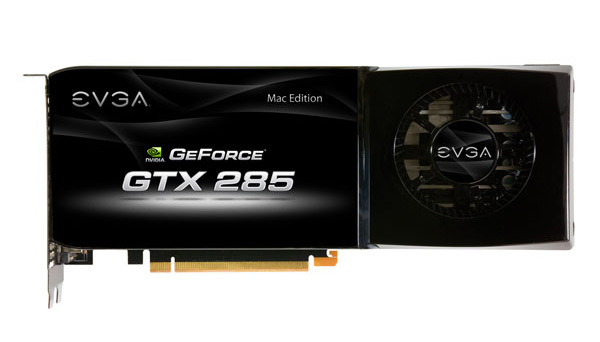 New and Key features introduced on the EVGA GTX 285 Mac Edition:
• Designed for Mac Pro.
• NVIDIA PureVideo HD – essential for the ultimate high-definition experience.
• NVIDIA CUDA technology for accelerated media transcoding and video manipulation.
• PCI Express 2.0 support.
• Two Dual-Link DVI Ports.
• OpenGL Optimization and Support.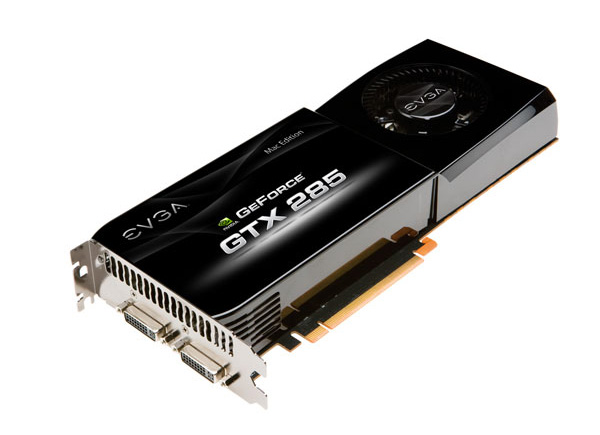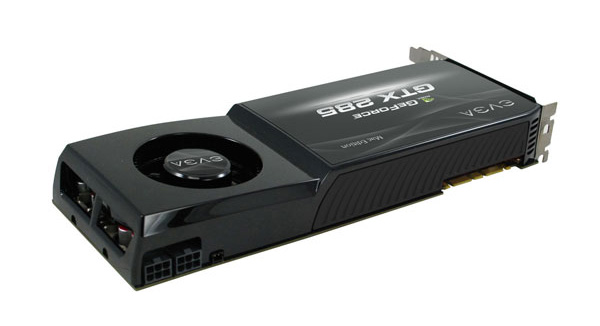 Products will be available directly from EVGA.com or from the Apple Store, starting June 9th, 2009.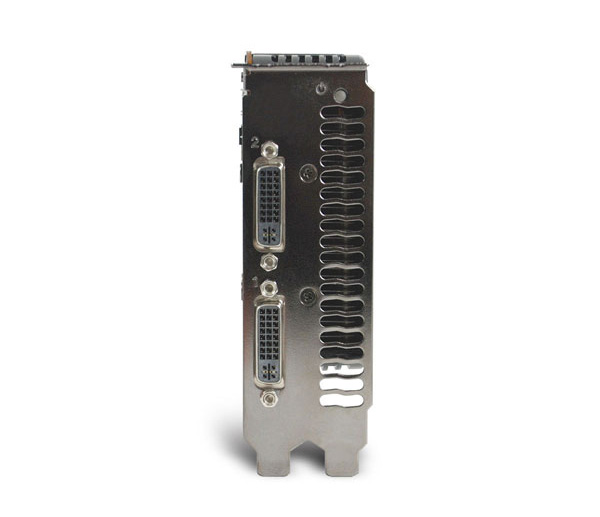 Source: EVGA