Corsair Padlock 2 flash drive offers integrated numeric keypad and 256-bit AES encryption

Corsair introduced its new rugged Flash Padlock 2 secure USB flash drive, featuring 256-bit AES data encryption. The new flash drive is available in 8GB and uses two security technologies for data protection, a user-definable personal identification number – PIN, which you must enter to unlock the drive and access the data,  by using the drive's integrated numeric keypad.
The second technology used is secure 256-bit AES data encryption of the drive contents. The Flash Padlock 2 also includes the ability to create a new PIN in the event the original PIN is lost, a procedure which securely erases the contents of the drive. The Padlock 2 is backed by a 10-year Limited Warranty and coast 59$.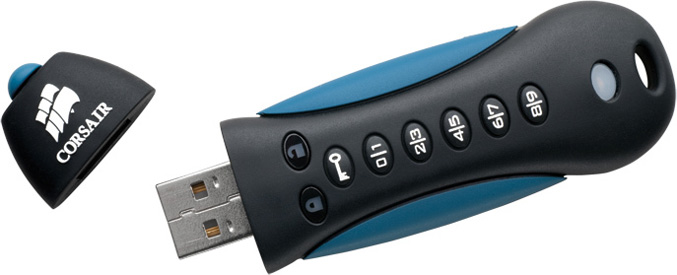 "USB flash drives are the floppy disk of the 21st century, and their capacity and convenience allows us to carry our lives with us wherever we go," stated John Beekley, Vice President of Technical Marketing at Corsair. "The Flash Padlock 2 provides valuable protection against loss of personal or corporate data as well as identity theft, allowing us to carry the most personal of data with complete peace-of-mind, and in a rugged, portable, convenient format."
Source: Corsair