Company EMTEC presented a new flash memory under the name Lollipop M300, which has a USB 2.0 interface and a funny lollipop design.
The device has dimensions 45 x 30 x 10 millimeters and is compatible with operating systems Windows 98SE / 2000 / ME / XP / Vista, Linux and Mac OS, supports Plug & Play and is able to read and write information at a rate of 23 MB / s and 10 MB / s, respectively.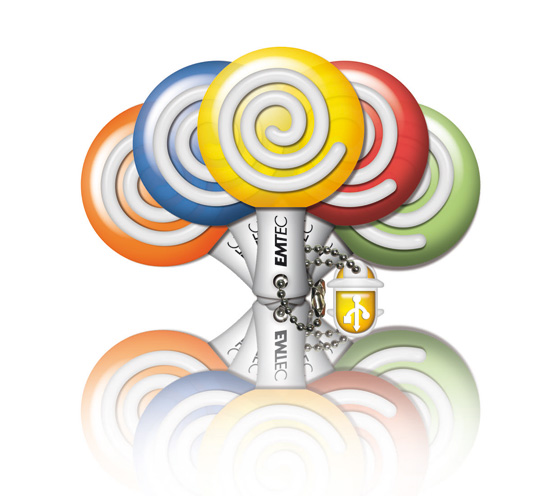 The product is available in versions with a capacity of 2, 4 or 8 GB and  the price varying from 8 to 19 euros.