Samsung Electronics Co., Ltd., the world leader in advanced semiconductor technology, announced today that it is targeting the PC gaming industry with its high-performance 256-gigabyte (GB) SSD (solid state drive), which delivers lightning-fast processing power for a superior PC gaming experience.
As solid state drive technology continues to gain mass market appeal, Samsung envisions that its SSDs will also make major inroads in the PC gaming arena as the high-speed alternative to traditional hard disk drives.
"In addition to processing power, advanced graphic cards and high-resolution monitors, gamers want a fast storage drive for reduced loading times and faster game performance," said Jim Elliott, vice president of memory marketing, Samsung Semiconductor, Inc. "Our 256GB SSD provides much better overall performance than conventional HDDs, as well as longer battery life for the notebook gamer. Clearly, all PC gamers will benefit from the blistering speeds and dazzling photorealism enabled by the Samsung 256GB SSD."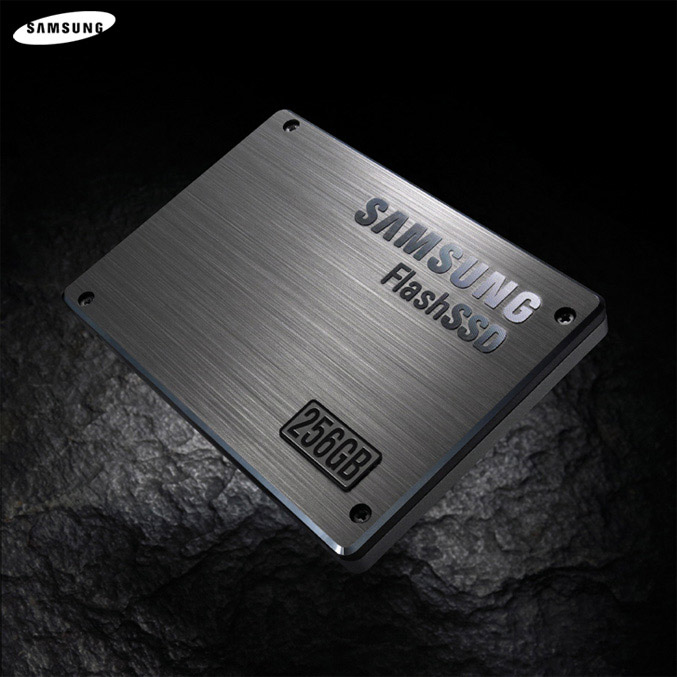 "The PC gaming market continues to evolve into a more mainstream segment, and should reach $30.7 billion by the end of 2012," according to Jon Peddie, president of Jon Peddie Research. "PC gaming enthusiasts are at the forefront for demanding the latest high-powered hardware available, making the PC gaming industry an important innovation driver for adopting cutting-edge technology, like high-performance solid state drives. Using an SSD will give the gamer the extra edge that he or she is seeking."
Samsung SSDs have been the subject of growing buzz in the online social networking community. Chris Pirillo, tech evangelist and YouTube phenomenon, recently posted an online video series in which he describes their superior system performance as "stupid fast." To date, the videos have resonated with the early adopter community, generating more than 1,000 comments on Pirillo's blog and YouTube channel. In his video "Are SSDs Good for Gaming?,"1 Pirillo demonstrated the SSD's quick loading and response time using "Need For Speed: Carbon" – the 5GB application was ready within "a couple of seconds" compared to the longer loading time expected on traditional gaming systems. SSD performance has generated further buzz online through the "Samsung SSD Awesomeness" video, which has attracted over 2 million views and has been designated as "favorite" by more than 11,000 YouTube users.2
As the online conversation about SSD technology continues to grow, Samsung will directly engage the gaming community by offering SSD-enabled game stations at the World Cyber Games (WCG) in the United States. Samsung is a worldwide partner of the WCG, which is known as the Olympics of video gaming, with the 2008 event drawing approximately 1.6 million participants from 78 countries. Samsung will encourage participants to experience the SSD game stations at the U.S. National Finals, taking place Sept. 25 – 27 at the Jacob K. Javits Convention Center in New York City.
Source: Samsung