Super Talent Unveils World's Smallest 32GB USB Drive

Super Talent Technology, a leading manufacturer of Flash storage solutions and DRAM memory modules, has succeeded in squeezing 32GB of NAND Flash storage into a thumbnail sized USB drive that is water resistant and supports data transfer speeds up to 200X (30MB/sec). Six new models of 32GB Pico drives will begin shipping this week.
Just 15 months after launching the 8GB Pico drive, then hailed as the world's smallest 8GB USB drive, Super Talent is now able to pack an astounding 32GB of NAND flash into the same small dimensions. "Our customers have an insatiable need for higher capacity flash drives, but they don't want a big and bulky drive", Super Talent Director of Marketing, Joe James said in a statement. The Pico C drive measures only 31 x 12 x 3 mm and weighs less than an American nickel (~5g). Super Talent uses a COB manufacturing process for its Pico series to achieve the smallest possible size.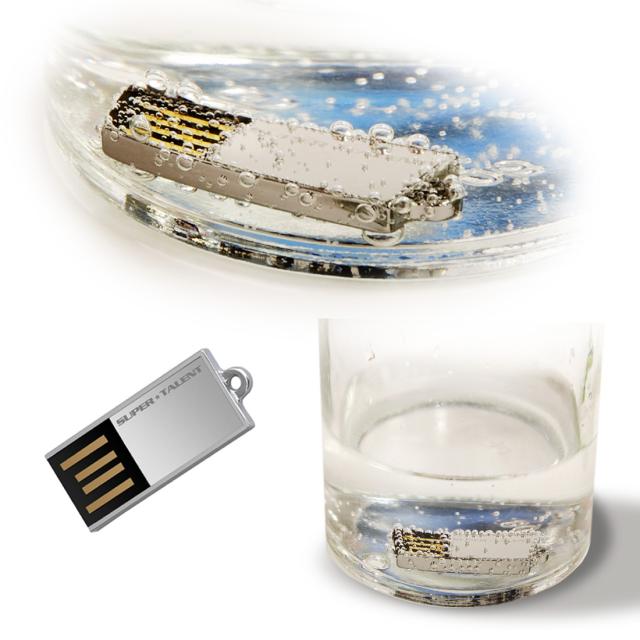 | | | |
| --- | --- | --- |
| Part Number | Description | Retail Price |
| STU32GPCG | 32GB Pico C Gold, 200X, Water resistant | $85 |
| STU32GPCN | 32GB Pico C Nickel, 200X, Water resistant | $85 |
| STU32GPEG | 32GB Pico E Gold, 200X, Water resistant | $85 |
| STU32GPCGE | 32GB Pico C Gold, 200X, Water resistant, hardware encryption | $99 |
| STU32GPCNE | 32GB Pico C Nickel, 200X, Water resistant, hardware encryption | $99 |
| STU32GPEGE | 32GB Pico E Gold, 200X, Water resistant, hardware encryption | $99 |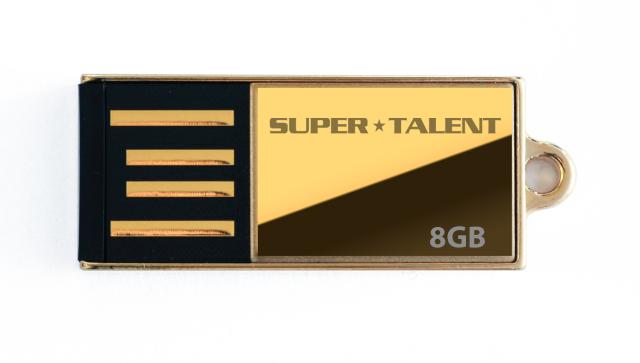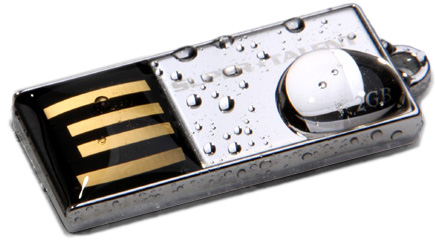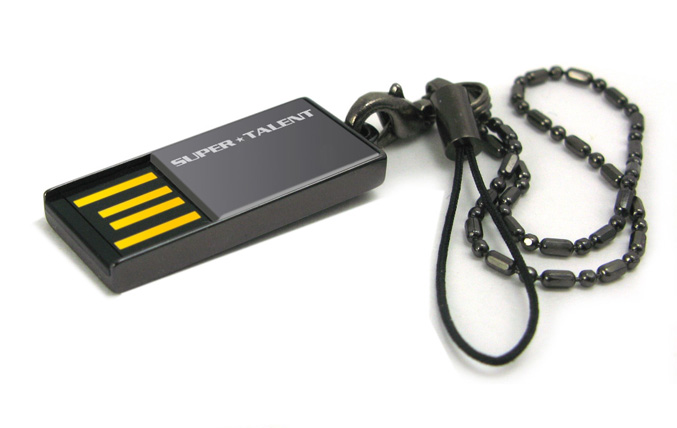 Source: Super Talent