Freecom, a Mitsubishi Kagaku Media company and award-winning manufacturer of external hard drives and portable storage devices, today announced the 'Hard Drive XS 3.0' – the first external hard drive in the world to offer 'SuperSpeed USB' technology. Using USB 3.0, Freecom is offering transfer speeds of approximately 130 MB/s – significantly faster than existing solutions – enabling users to back up and upload information in a matter of seconds. Ideal for both home and professional users who want to transfer large files quickly and carry their data on the move, the Hard Drive XS 3.0 is also the smallest 3.5" desktop hard drive available, allowing users to reliably expand their storage capacity with a product that is not only the fastest, but is also compact, portable and easy to use.
With more than 70 percent of data storage devices expected to make use of the USB 3.0 standard by 2012*, Freecom is leading the way with the first USB 3.0 ready hard drive on the market. Offering storage capacities of up to 2TB, the ultra-compact Hard Drive XS 3.0 can hold up to 400,000 MP3's, more than 1.3 million digital photos, 400 full DVDs or 2,000 movies. By simply plugging the hard drive into a USB port on a computer or TV, users can quickly back up important data and share office work, digital photos, music and movies from one central location.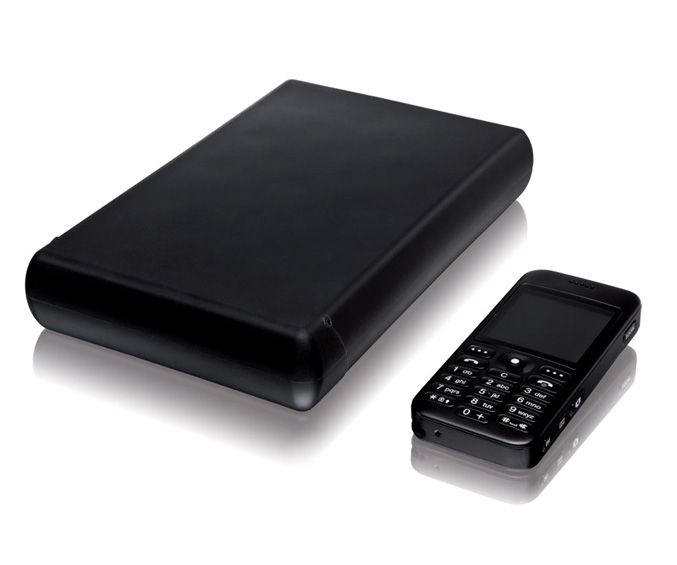 "The rapid transfer speeds of USB 3.0 are going to make sharing information easier than ever before, and with the rise of interactive web applications and new media showing no signs of slowing, it's arrived just in time," said Axel Lucassen, managing director. "From downloaded TV programmes to digital photos and music, data-rich files are abundant both at home and in the office. The Hard Drive XS 3.0 is the first drive in the world to enable users to back up even the biggest files at unprecedented speeds, combining the latest technology with style and practicality to bring a new breed of hard drive to an increasingly demanding market."
The Freecom Hard Drive XS 3.0 is backwards-compatible and will work with all USB 2.0 enabled computers and notebooks, as well as forthcoming USB 3.0 models. Freecom will also launch its USB 3.0 controller to allow computer users to take advantage of the standard's top speeds today. USB 3.0 theoretically offers transfer speeds of up to 500 MB/s.
"We now can transfer a 5GB movie in just 38 seconds – it's unbelievably fast," continued Lucassen. "Besides being SuperSpeed ready, the Hard Drive XS 3.0 also outperforms the competition in terms of security. Our USB 3.0 solution will have high-speed hardware encryption with AES 256 bit – this not only the fastest but also the safest storage solution on the market."
Designed in collaboration with acclaimed Belgian designer Sylvain Willenz, the sleek new Hard Drive XS 3.0 is covered in a form-fitting rubber enclosure that ensures optimal grip and reduced vibration, combining functionality with refinement. The fanless system means the drive is almost silent and weighing in at just 860 grams, it is easy to transport, making sharing data more convenient than ever.
Pricing and availability
The Hard Drive XS 3.0 will be available in Europe from mid-November in 1TB, 1.5TB and 2TB capacities. Prices start at 119 EUR for 1TB.
The Controller Card for desktops is 25.95 EUR and the Express Controller Card for notebooks is 29.95 EUR.
Source: Freecom