Fujitsu Components Asia Limited announced it is adding a new line of RoHS-compliant, 5-wire Resistive Touch Panels to its product offering. The panels feature a design construction that improves linearity and allows OEMs to maximize the active touch input area especially in large-size and wide-aspect ratio displays.
The Film-Glass touch panels use a proprietary detection method (patent pending) that enables narrow frame borders in large touch panels (e.g.: 9mm for 15-inch size) with an edge-area linearity performance of +/- 2 percent. This allows more of the active display area to be used for touch input functionality. Target applications include POS systems and kiosks for the retail, restaurant and hospitality markets.
Other panel specifications include a minimum operating life of 35 million touches, 80 to 85% transmissivity, an operating environment of -20C to +60C degrees, and 20% to 90% relative humidity. A USB controller, cables and driver software are also available.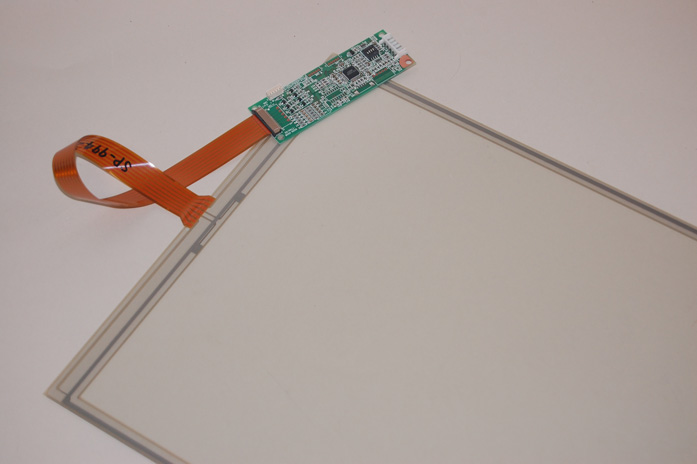 Fujitsu's initial 5-wire release is a 15-inch panel for 4:3 displays. The addition of the 5-wire series complements Fujitsu's current 4-wire and 7-wire resistive touch panel offering. Please see http://www.fcal.fujitsu.com/touchpanels for more information.
Available Summer 2009, the 15-inch touch panel and controller combination will be priced competitively.
Source: Fujitsu