Fujitsu Computer Products of America, Inc., a leading supplier of innovative computer products including hard disk drives, peripherals and biometric security solutions,  announced the launch of its 2.5-inch MBD2 RC and MBE2 RC series of 10K and 15K RPM 6Gb/s Serial Attached SCSI (SAS) enterprise hard disk drives (HDD).
When designing the latest HDDs, Fujitsu leveraged perpendicular magnetic recording (PMR) to double the capacity from the previous generation product while significantly reducing power consumption. The new series of enterprise-class HDDs boast best-in-class power consumption and are the first enterprise drives from Fujitsu to be halogen-free(1).
"With this launch, Fujitsu delivers a new series of drives that successfully balance the competing demands for performance and low-power consumption," said Mark Geenen, founder and president of TRENDFOCUS. "The company's latest drives will meet the needs of energy conscious enterprise customers who are migrating from 3.5-inch drives to a smaller and more efficient 2.5-inch form factor."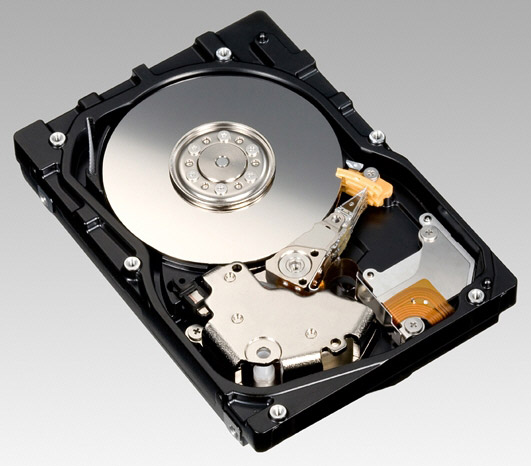 As part of Fujitsu's Green Policy Innovation program, both the MBD2 RC and MBE2 RC series provide best-in-class power consumption. The MBD2 RC draws 3.4 watts idle and the MBE2 RC draws 4.1 watts idle, achieving a 28 percent reduction in power usage from previous models and up to a 74 percent reduction from current 3.5-inch 15K drives. Both HDD series meet recent halogen-free initiatives, which restricts the use of chlorine, bromine and their compounds in the construction of electronic equipment and are RoHS compliant.
The 10K MBD2 RC series offers abundant capacity of up to 300GB(2), which enables the drives to meet a wide range of enterprise applications, from mid-range servers to disk storage arrays. In addition, its best-in-class low-power consumption makes the series an ideal solution for servers and storage systems used in space constrained and power hungry datacenters. The 15K MBE2 RC series doubles its capacity to 147GB and offers a high-performance alternative for high-performance, mission critical servers. In comparison with previous models, both series provide a 60 percent improvement in maximum internal transfer rate and utilize the faster 6Gb/s SAS interface.
"Recent advancements in magnetic recording technology have allowed us to deliver an extremely efficient solution that meets the preferred capacity requirements of enterprises," said Joel Hagberg, vice president of marketing and business development, Fujitsu Computer Products of America, Inc. "Fujitsu continues to address customers' requirements of high performance and low power consumption for their demanding business applications."