On2 Technologies, Inc.  and Google Inc. jointly announced that they have entered into a definitive agreement under which Google will acquire On2, a leading developer of video compression technology. Under the terms of the agreement, each outstanding share of On2 common stock will be converted into $0.60 worth of Google class A common stock in a stock-for-stock transaction. The transaction is valued at approximately $106.5 million.
"Today video is an essential part of the web experience, and we believe high-quality video compression technology should be a part of the web platform," said Sundar Pichai, Vice President, Product Management, Google. "We are committed to innovation in video quality on the web, and we believe that On2's team and technology will help us further that goal."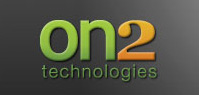 "We're thrilled that On2 is joining one of the world's most innovative companies," said Matt Frost, interim CEO of On2. "After intensive review of On2 products, Google confirmed our long-held beliefs as to the quality of our video technologies. This transaction is a testament to the hard work of every On2 employee and the strongest possible endorsement of our products and people. On2 will continue to improve, support and sell our products throughout the transition. We believe that Google shares our ambitions and know that our products and expertise, combined with Google's globally recognized brand, ingenuity and resources, will create an incredible team."
The number of shares of Google class A common stock to be received by On2 stockholders will be determined by dividing $0.60 per share by the volume weighted average trading price of a share of Google class A common stock based on the sales price of every share of Google class A common stock traded during the twenty trading-day period ending on and including the second trading day prior to the date of the meeting of On2's stockholders to consider and vote on the merger agreement.
$0.60 per share represents a premium of approximately 57% over the closing price of On2's common stock on the last trading day immediately prior to the announcement of the transaction, and a premium of approximately 62% over the average closing price of On2's common stock for the six month period immediately prior to the announcement of the transaction.
The transaction, which is subject to On2 stockholder approval, regulatory clearances and other closing conditions, is expected to close in the fourth quarter of 2009.
Wilson Sonsini Goodrich & Rosati and Potter Anderson & Corroon served as legal counsel to Google, and Credit Suisse provided M&A advisory services to Google. Covington Associates, LLC served as financial advisor to On2 and its board of directors and Duff & Phelps, LLC served as an independent financial advisor to On2's board of directors, and each of them provided an opinion as to the fairness, from a financial point of view, to the public stockholders of On2 of the exchange ratio in the proposed transaction. Hogan & Hartson LLP and Richards, Layton & Finger served as legal counsel to On2.
About On2 Technologies, Inc.
On2 creates advanced video compression technologies that power the video in today's leading desktop and mobile applications and devices. On2 customers include Adobe, Skype, Nokia, Infineon, Sun Microsystems, Mediatek, Sony, Brightcove, and Move Networks. On2 Technologies is headquartered in Clifton Park, NY USA. For more information, visit www.on2.com or www.on2.cn.
Source: Google