HP announced a new desktop PC, along with complementary widescreen monitors, to deliver consumers the speed, reliability and performance needed for demanding multitasking plus graphic-intensive files and movies.
The HP Pavilion Elite m9600 series desktop PC features a powerful Intel® Core™ i7 processor(1) and rich entertainment features for videos, games, photos and more. For an enhanced high-definition (HD) experience,(2) the HP Pavilion Elite can be paired with one of HP's new widescreen monitors.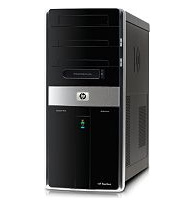 "Media enthusiasts and creators need high performance, tons of storage and high definition. Customers will find this model a total package and a great value," said John Cook, vice president, Marketing, Worldwide Consumer PC Business, HP. "Our highly compelling solutions help to explain why customers all over the world have made HP the global leader in consumer PCs."
HP's ultimate high-performance and multimedia experience
The HP Pavilion Elite m9600 series makes working with and storing multimedia files fast and reliable, with available options including Intel Core i7 940 processor, up to 1 terabyte (TB) hard drive(3) and 12 gigabytes (GB) of memory for handling with ease demanding tasks such as streaming videos and editing photos.
For additional storage for photos, music and videos, the m9600 features two built-in drive bays for the optional HP Personal Media Drive and HP Pocket Media Drive,(4) as well as an HP Easy Backup button to quickly back up files.
This high-productivity PC can be configured starting at $949(5) with Intel Core i7 920 processor, NVIDIA GeForce 9600 GS graphics, 500 GB hard drive(6) and a SuperMulti DVD burner(7) for creating DVDs and CDs with custom labels. For an enhanced gaming and entertainment experience, the m9600 can be customized with a Blu-ray DVD writer(8) and ATI Radeon™ HD-4850 graphics card.
New monitors deliver high-definition experience
To complement its desktop PCs, HP introduced four monitors that provide a true high-definition experience(2) with 16:9 aspect ratio, making them well equipped for multimedia viewing, photo editing or gaming. HP is offering the 18.5-inch diagonal HP w1858 Monitor, 20-inch diagonal HP 2009m Monitor, 21.5-inch diagonal HP 2159m Monitor and 23-inch diagonal HP w2338h Monitor to fit the needs of a broad range of customers.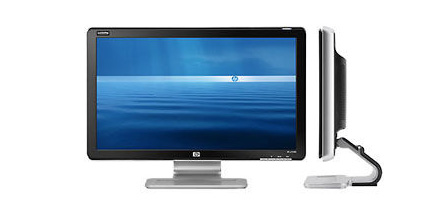 The new monitors offer widescreen displays with more viewing area and fast response times for playing computer games, enjoying action movies and maximizing productivity with the ability to view two pages side by side. The 2159m and w2338h monitors also include HDMI inputs for a high-definition experience.(2)
The monitors are designed to maximize desk space with features that include built-in speakers and slim profiles. The 2009m, 2159m and w2338h monitors also include height and tilt adjustments for optimized viewing. All of the new monitors are ENERGY STAR® qualified.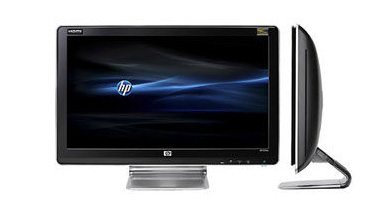 Through April 11, consumers can save when purchasing one of the new monitors with an HP desktop through www.HPDirect.com. The new HP 2009m monitor will be available for $100 when purchased with any HP Pavilion Elite desktop and the w1858 monitor will also be available for $100 when purchased with the HP Pavilion Slimline s3750t or HP Pavilion a6750t.(5)
HP Wireless Eco-Comfort Mouse
The HP Wireless Eco-Comfort Mouse combines style and comfort in a PVC-free design made with up to 30 percent recycled plastic. The packaging consists of up to 76 percent recycled materials. The Wireless Eco-Comfort Mouse features responsive tracking with a high-precision laser sensor, and its curved, comfortable shape includes two easy-access buttons to launch applications, control volume, navigate, zoom, or launch websites.(9) It also includes automatic power-saving features with standby modes.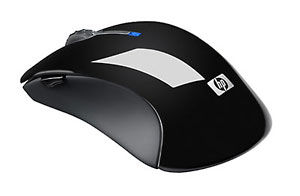 Pricing and availability
All of the products mentioned are available for purchase through www.HPDirect.com.
The Pavilion Elite m9600 series PC is currently available starting at $949. Customers also can purchase the product in select retail stores nationwide or by calling +1 800 HPDirect starting April 13.
Customers can purchase the new monitors through www.HPDirect.com today at the following prices:
The HP w1858 Monitor starts at $169.
The HP 2009m Monitor starts at $199.
The HP 2159m Monitor starts at $239.
The HP w2338h Monitor starts at $299.
Starting April 6, the monitors will be available in select retail stores nationwide or by calling +1 800 HPDirect.
The HP Wireless Eco-Comfort Mouse is currently available starting at $39.99.
Source: HP