Imation Corp.  announced it is shipping its highly anticipated M-Class and S-Class Solid State Drives (SSDs) in the Americas, boasting lightning-fast performance in an energy efficient, affordable solution.
Also available are Imation's M-Class and S-Class SSDs with Upgrade Kits, offering progressive users a complete, easy way to upgrade an existing Hard Disk Drive (HDD) computer system to one that is SSD-based, without buying a new computer. The Upgrade Kit provides PC users an affordable solution from a trusted brand for improving performance and extending the life of their PCs, a much-needed boost in today's economic environment.
Imation's high-quality, second-generation SSD products combine powerful technology with an elegant design that helps users upgrade from traditional computing performance. Both the Imation M-Class and S-Class SSD products deliver fast boot times, enable applications to load in a fraction of the traditional time, and harness the power to run graphics and design programs the way they were intended. Along with the unique Imation Upgrade Kit, users can take advantage of the latest SSD technology without replacing system hardware and while preserving their current applications and data.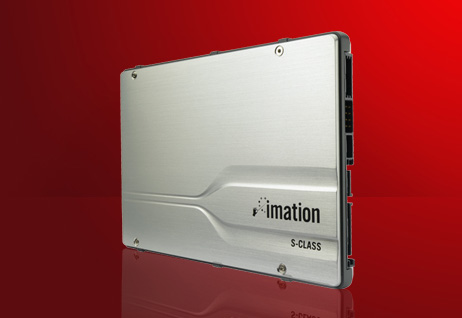 "We recognize that users have many choices when it comes to SSDs. Those who demand speed and performance in a high-quality, rugged solution can trust Imation SSD drives to enable the computer to keep pace with the latest applications and enhance the user experience," said Subodh Kulkarni, vice president, Global Commercial Business, Imation. "However, we are also very aware that today's users want to extend the life of their computers, both for environmental and economic reasons. A computer that uses SSD consumes less power and gives off less heat, making it more environmentally-friendly. Therefore, Imation makes it easy to retrofit a traditional HDD system with an SSD drive for a fraction of the cost, extending the life of the system, but still enabling the user to consistently get better performance from their computer."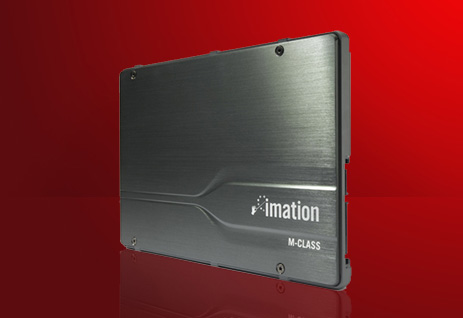 Designed for the power user who demands faster performance; the custom developer designing systems for kiosks, mobile applications or harsh environments; and the IT manager looking to leverage their current systems but increase power; the advantages of Imation's high-quality SSD technology over traditional HDDs are clear. Featuring balanced superior performance without motors or moving parts, Imation SSDs deliver faster and more reliable storage and retrieval than traditional HDDs with reduced heat and noise generation. The energy-efficient controller technology runs on about half the power needed to run an HDD, and less heat requires less energy to keep it cool.
For HDD users who want a simple way to push the performance edge, Imation's SSD with Upgrade Kit enables an easy retrofit of an existing system to a high-performance machine at a fraction of the cost of replacing the entire system. The kit includes everything needed to make the transition to the latest SSD technology a snap. Laptop kits include the 2.5-inch SSD drive, Acronis® True Image HDTM imaging software for fast data transfer and backup and easy-to-follow instructions, along with a USB-to-SATA or SATA-to-SATA connector cable, power cable or power adapter. Desktop kits include the 3.5-inch SSD drive, the Acronis® True Image HDTM imaging software power and easy-to-follow instructions, along with a SATA connector and power cable or adapter.
Pricing and Availability
Imation's M-Class and S-Class SSD drives are now available in 2.5-inch and 3.5-inch configurations through authorized Imation distributors, wholesalers, resellers and e-tailers in the Americas. Imation SSD drives are available in 32GB, 64GB and 128GB capacities for a starting MSRP of US $189.99 for M-Class and US $659.99 for S-Class. Imation SSD Upgrade Kits including a 64GB or 128GB SSD drive are available for a starting MSRP of US $299.99 for M-Class and US $1,299.99 for S-Class.
For more information about Imation's SSD portfolio, please visit www.imation.com/ssd.
Source: Imitation