After years of research and for the first time since the invention of silicon transistors over 50 years ago, Intel Corporation proudly announced that has created the world's first three-dimensional transistor, called Tri-Gate. This will allows conduction of new generation of innovations across a broad spectrum of devices with "an unprecedented combination of performance improvement and power reduction".
Intel has already demonstrated working 22nm "Ivy Bridge" processors, utilizing 3-D Tri-Gate transistors and plans to start mass production of their "Ivy Bridge" 22-nanometer based processors with  this new technical breakthrough in late 2011. According the company, the 22nm 3-D Tri-Gate transistors provide up to 37 percent performance increase at low voltage versus Intel's 32nm planar transistors, and consume less than half the power when at the same performance as 2-D planar transistors on 32nm chips.
Unlike the traditional transistors which have "flat" two-dimensional planar gate, the 3D transistors have an incredibly thin three-dimensional silicon fin that rises up vertically from the silicon substrate. Control of current is accomplished by implementing a gate on each of the three sides of the fin – two on each side and one across the top. This enables the transistor to switch very quickly between the two states – "on" state (for performance) and "off" state (to minimize power), and operate using less energy to "switch" back and forth.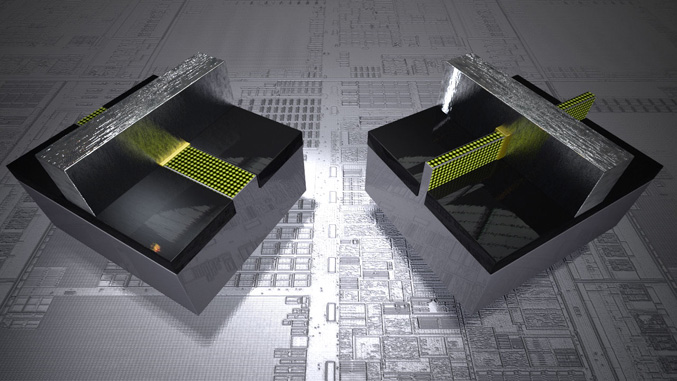 "The performance gains and power savings of Intel's unique 3-D Tri-Gate transistors are like nothing we've seen before," said Mark Bohr, Intel Senior Fellow. "This milestone is going further than simply keeping up with Moore's Law. The low-voltage and low-power benefits far exceed what we typically see from one process generation to the next. It will give product designers the flexibility to make current devices smarter and wholly new ones possible. We believe this breakthrough will extend Intel's lead even further over the rest of the semiconductor industry."
Source: Intel