Intel Atom N470 Processor Official

Today Intel introduced the new Pine Trail Atom N470 processor for netbooks . According to them the new big brother of N450 is faster,  has smaller, more energy-efficient designs, has integrated graphics(GMA 3150) built directly into the CPU and supports HyperThreading.
The single core Atom processor runs at 1.83GHz, with 512k of L2 cache and DDR2-667 support. It is expected major OEMs to introduce devices based on this processor in the coming months.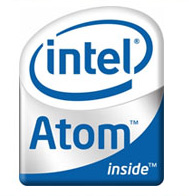 Source: Intel