Intel Corporation has introduced its newest Atom-based mobile platform, codenamed "Oak Trail," which promises improved video playback, fast Internet browsing and longer battery life.
The new Atom Z670 processor together with the SM35 Express Chipset are smaller and consumes less power than its predecessor.The processors is build using a 45nm manufacturing process, It is clocked at 1.5 GHz and also packs built-in memory controller and GMA 600 integrated graphics directly onto the processor die. Intel promises that the "Oak Trail" is capable of  1080p video decode, has Flash support and is compatible with various operating systems, including Android, MeeGo and Windows.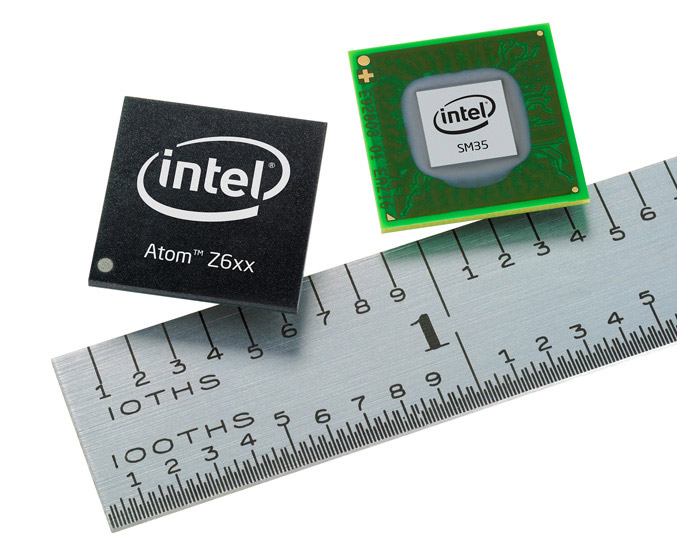 The first devices based on the new platform is expected to be available this  May. Intel says that we can expect "over 35 innovative tablet and hybrid designs" from , Fujitsu Limited, Lenovo, Motion Computing, Razer, and Viliv.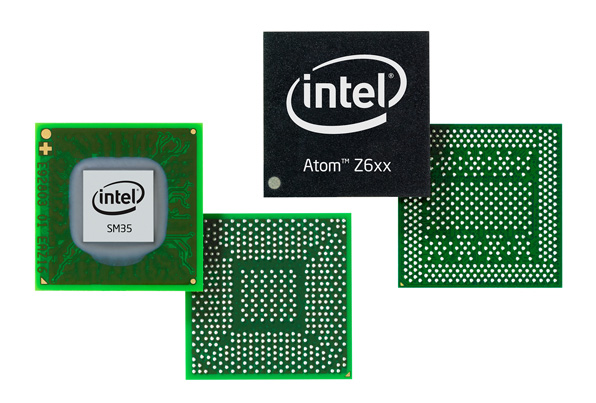 Intel also announced that their next generation 32nm "Cedar Trail" platform will be showed on the Intel Developer Forum in Beijing. The company claims that their new solution will enable a "new wave of fanless, cool and quiet, sleek and innovative netbooks, entry-level desktops and all-in-one designs." It will offer Blu-ray 2.0 support, a dedicated media engine for full 1080p playback, HDMI output and DisplayPort, plus features like Intel Wireless Music, Intel Wireless Display, PC Synch and Fast Boot.In addition, the enhancements made in power consumption and TDP will enable fanless designs with longer battery life.
Source: Intel