Intel delivering Classmate PC netvertible tablet at CES 2009

The FCC totally blew the cover of Intel's 8.9-inch convertible Classmate PC, but apparently the outfit doesn't even care. In fact, it's so anxious to get the word out that it's already showing off a pre-production rig.
Reportedly, the outfit will be teaming up with longtime partner CTL in order to ship its first batch of education-minded netvertibles in January, and no, the traditional Classmate PC won't be going anywhere. The newcomer is said to have an impressively sturdy chassis, and the blue on white motif is much less sickening than the previous greenish / yellow abomination. Additionally, we're told that it'll come packing a 1.6GHz Intel Atom N270 CPU, a 60GB HDD and Windows XP.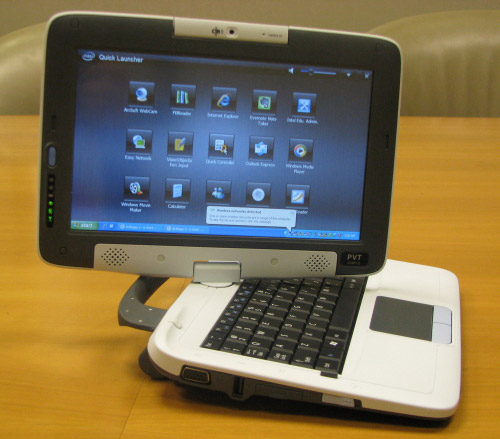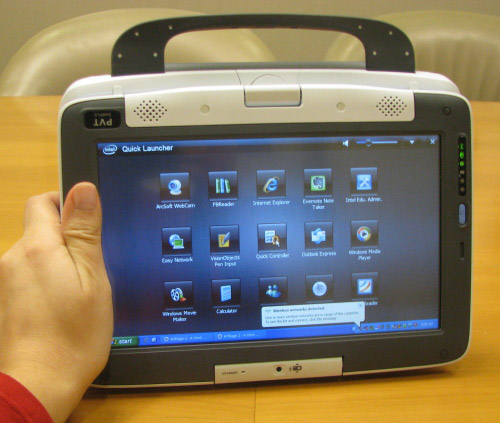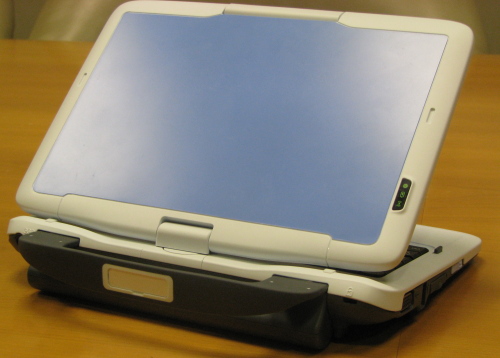 Source: Viki-m.com