Intel finally debuts its high-speed PC connection technology, previous known as Light Peak, now renamed to Thunderbolt technology. The ew I/O solution brings together high-speed data transfer and high-definition (HD) display on to a single cable, offering two bi-directional channels with a bandwidth of 10Gbps. Thies means that the new technology can can transfer a full-length HD movie in less than 30 seconds.
Thunderbolt technology is aiming to simplify connections between devices, combining high-speed data and HD video connections together onto a single cable. It is powered by an Intel controller chip, and uses a small connector suitable for mobile devices. It supports FireWire and USB devices, can be use for external RAID arrays, Gigabit Ethernet adapters, and is also compatible with DisplayPort devices and works with existing adapters for HDMI, DVI and VGA displays. Intel expects that Thunderbolt will be widely adopted as a new standard for high performance I/O.
Features:
Dual-channel 10 Gbps per port
Bi-directional
Dual-protocol (PCI Express and DisplayPort)
Compatible with existing DisplayPort devices
Daisy-chained devices
Electrical or optical cables
Low latency with highly accurate time synchronization
Uses native protocol software drivers
Power over cable for bus-powered devices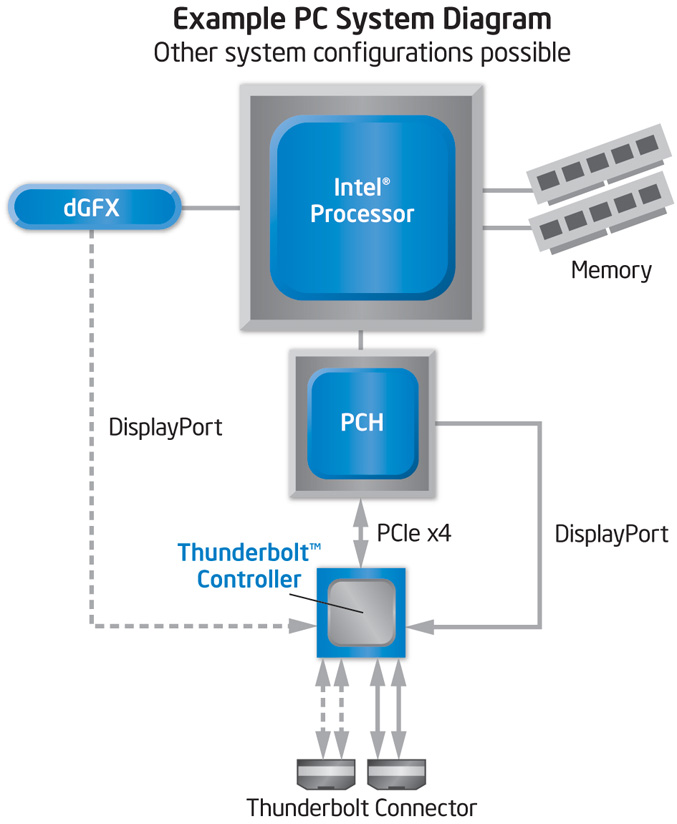 Thunderbolt Block Diagram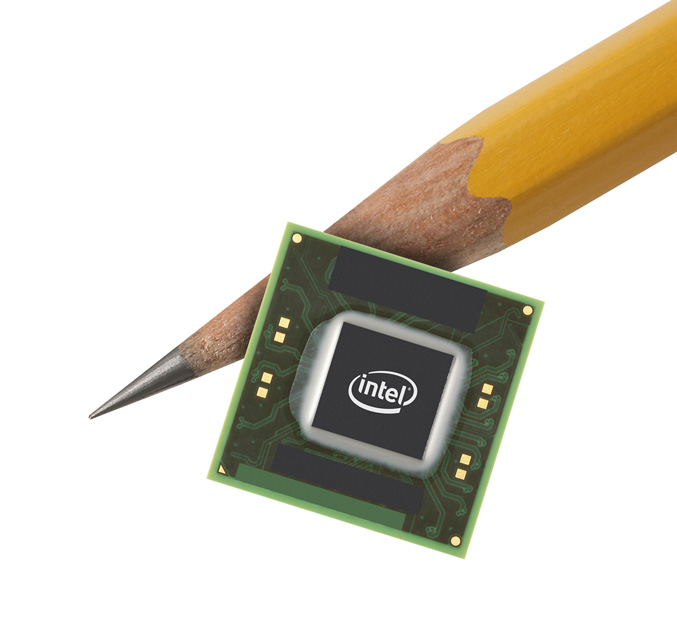 Intel Thunderbolt controller
Several companies have announced Thunderbolt technology-based products, or currently plan to support Thunderbolt technology in upcoming products, including Aja, Apogee, Avid, Blackmagic, LaCie, Promise, and Western Digital. Intel plans to create a range of Thunderbolt technology-enabled products including computers, displays, storage devices, audio/video devices, cameras, docking stations and more.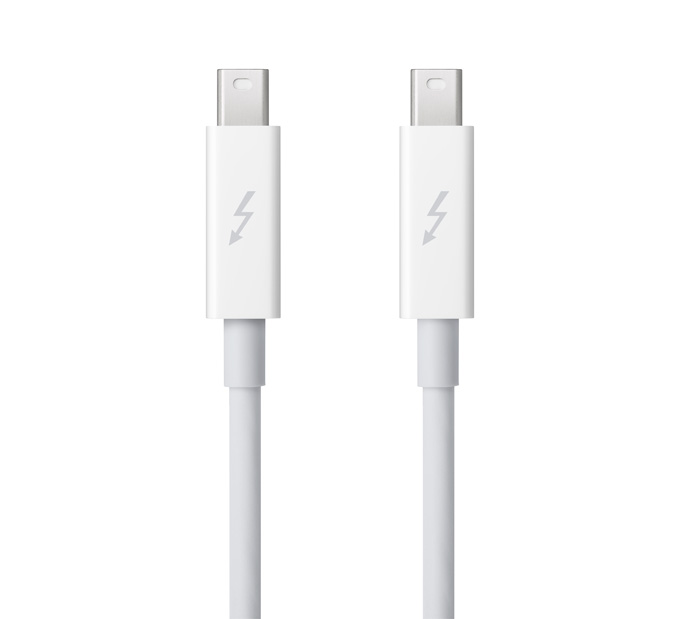 Thunderbolt connector