Iomega on Tuesday announced two new models to its range of eGo Portable Hard Drives, including the ultra-secure Encrypt with hardware-based encryption for double data protection, and super rugged BlackBelt with Drop Guard Xtreme data protection.
The eGo Encrypt uses the advanced 128-bit Advanced Encryption Standard (AES) to protect its 320GB of content from unauthorized access. The full-disc hardware encryption requires a password anytime the external hard disk is connected to a PC. When users disconnect the drive from a PC, it will automatically lock and prompt users for the password again. Encryption software is pre-loaded onto the drive.
The rugged black-on-black eGo BlackBelt drive sports a 250GB capacity from its 2.5-inch HDD and, apart from its smaller capacity, unique black-on-black finish, OS support and lack of 128-bit AES encryption, is identical to the eGo Encrypt.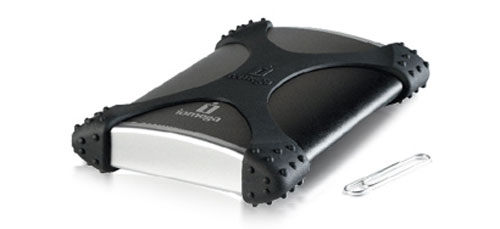 Both drives feature Iomega's Drop Guard Xtreme feature that protects data in case of drops from as high as seven feet. The feature includes Iomega's rubber Power Grip that wraps around the case. Either also comes preloaded with EMC Retrospect Express HD software for automatic back-ups of content. EMC's Mozy online back-up service is also included, allowing users to upload 2GB of data for online backup. Both drives transfer files and are powered by USB cables, making AC power adapters superfluous
The eGo Encrypt portable hard drive is compatible with Windows 2000, XP and Vista, while the BlackBelt adds Mac OS X 10.1 or newer support. Both are available in North America now, with the BlackBelt priced at $120 and Encrypt costing $150.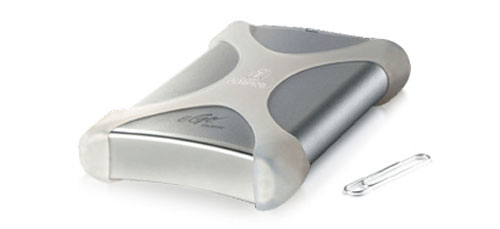 Source: Electronista