The company iRiver show electronic dictionary with very small size, the miniature device iRiver Dicple D7 can  fit in the palm of your  hand.

Dicple D7 is equipped with 3-inch touchscreen LCD, video playback, a SRS WOW HD sound driver, an FM radio, a flash player, a PDF viewer, a text/photo viewer, recording function and a micro SD card slot. IT comes also with a lot of useful software, supports handwriting recognition,  included  Encyclopaedia Britannica  and 24 other dictionary with speaker voice.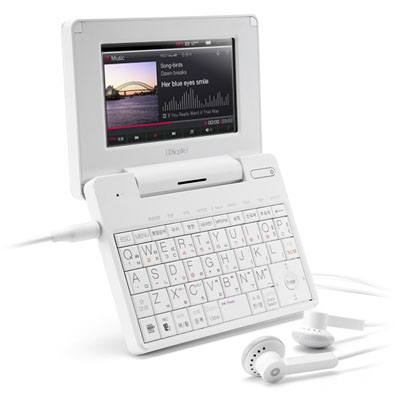 The price of the iRiver Dicple D7 with 4 GB of memory is $ 210 and for 8GB version is available for $ 240.