Jessica Biel has overtaken Brad Pitt as the most dangerous celebrity to search in cyberspace, according to Internet security company McAfee, Inc. For the third year in a row, McAfee researched Hollywood's glamorous stars and pop culture's most famous people to reveal the riskiest celebrities on the Web. McAfee's latest report found that searches for Barack or Michelle Obama posed a lesser threat compared to others.
Fans searching for "Jessica Biel" or "Jessica Biel downloads," "Jessica Biel wallpaper," "Jessica Biel screen savers," "Jessica Biel photos" and "Jessica Biel videos" have a one in five chance of landing at a Web site that's tested positive for online threats, such as spyware, adware, spam, phishing, viruses and other malware. Searching for the latest celebrity news and downloads can cause serious damage to one's personal computer.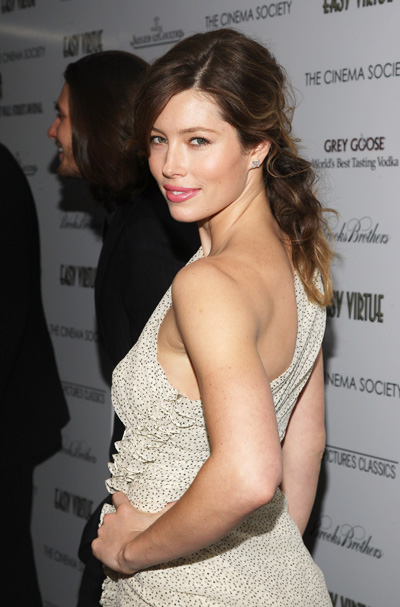 Every day, cybercriminals use celebrities' names and images, like Kim Kardashian and Rihanna, to lure surfers searching for the latest stories, screen savers and ringtones to sites offering free downloads laden with malware.
Beyonce – Number Two for Two Years Counting
Pop music phenom Beyoncé maintained her number two position for the second consecutive year, setting McAfee's record as the overall most frequent, highly-ranked celebrity in the top five.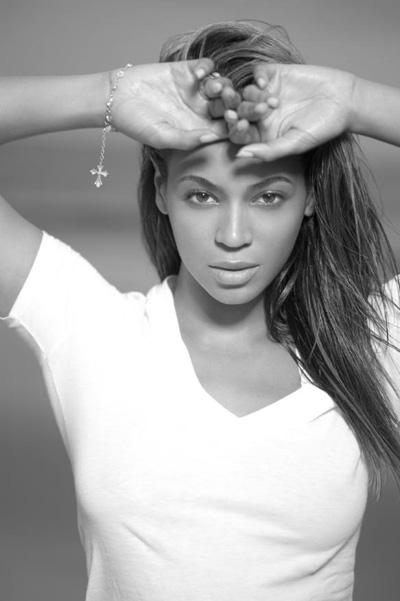 Young Hollywood – Just as Dangerous to Search as They Are Famous
Young Hollywood starlets (and popular tabloid subjects) Miley Cyrus, Ashley Tisdale and Lindsay Lohan all edged out Heidi Montag and Jessica Alba who appeared on last year's list. They also ranked higher than other young personalities including "Twilight" stars Robert Pattinson (#30) and Kristen Stewart (#20), the Jonas Brothers (#23), Taylor Swift (#16), Lauren Conrad (#25) Vanessa Hudgens (#17) and Zac Efron (#21).
Beware of Dangerous Duos
Hollywood stand outs Megan Fox and Angelina Jolie have more in common than their appearance and successful careers – they tied as the eighth most dangerous celebrities on the Web. Newlyweds Tom Brady and Gisele Bundchen appeared nearly side-by-side in the fourth and sixth positions, respectively, proving that hackers target those who are most in the headlines.
Who's Safer: The Obamas
Surprisingly, the U.S. President and First Lady are not among the most risky public figures to search; Barack and Michelle Obama ranked in the bottom-third of this year's results, at #34 and #39, respectively.
McAfee compiled its third annual list using McAfee® SiteAdvisor® technology for celebrity names that produce the largest number of risky sites and overall risk percentage, when searched on the Web. The top 15 celebrities include:
| | | |
| --- | --- | --- |
| Position | | Celebrity |
| 1 | | Jessica Biel – Major buzz about her figure and high-profile relationship with Justin Timberlake makes Jessica Biel an easy target for spammers and hackers. When "Jessica Biel screensavers" was searched, almost half of the sites were identified as containing malicious downloads with spyware, adware and potential viruses. |
| 2 | | Beyoncé – Beyonce tops the MTV Video Music Award nominee list and McAfee's results as the most frequent, highly-ranked celebrity. Inputting "Beyoncé ringtones" into a search engine yielded a dangerous Web site linking to a distributor of adware and spyware. |
| 3 | | Jennifer Aniston – Hollywood's favorite leading lady should be searched with caution. More than 40% of the Google search results for "Jennifer Aniston screensavers" contained nasty viruses, including one called the "FunLove virus." |
| 4 | | Tom Brady – The New England Patriot seems to attract many fans who want a free download of the athlete in action, but not the Trojan that comes with it, as identified by McAfee SiteAdvisor technology. |
| 5 | | Jessica Simpson – Jessica Simpson is as dangerous to search online as she is famous. Searching for "Jessica Simpson videos" can mislead unsuspecting surfers to sites with potentially damaging downloads. |
| 6 | | Gisele Bundchen – The world's highest-paid supermodel is a popular target for cybercriminals. A search for "Gisele Bundchen photos" can direct users to red-ranked sites that breached browser security in McAfee's tests. |
| 7 | | Miley Cyrus – Cybercriminals are using Web sites related to Miley Cyrus' image to link to other harmful sites containing spyware. |
| 8 | | Megan Fox, Angelina Jolie – Both tabloid fixture Megan Fox and American icon Angelina Jolie resulted in an equal number of risky download Web sites, proving cybercriminals are in the business of capitalizing on the world's most famous faces. |
| 9 | | Ashley Tisdale – The "High School Musical" star is a popular search term when it comes to searching for screensavers. A host of screensaver Web sites contained numerous malware-laden downloads. |
| 10 | | Brad Pitt – Appearing in the top spot last year, Brad Pitt fell towards the bottom of this year's list, resulting in a few less, but just as dangerous, red and yellow-ranked Web sites. |
| 11 | | Reese Witherspoon – Risky Web sites were identified when searching for "Reese Witherspoon" and "Reese Witherspoon photos" promoting free files with hidden malware. |
| 12 | | Britney Spears – McAfee SiteAdvisor technology found a single site promoting free Britney Spears wallpaper that was embedded with more than 50 potentially infected downloads. |
| 13 | | Rihanna – Free Rihanna ringtones are some of the most sought after, but some shady vendors mislead those who subscribe by gathering and selling their personal information. |
| 14 | | Lindsay Lohan – McAfee SiteAdvisor flagged Lindsay Lohan screen saver sites as offering a combined 50+ free screen savers infected with Trojans, viruses and spyware. |
| 15 | | Kim Kardashian – The biggest reality star in recent months is now susceptible to Internet lurkers too. A search for Kim Kardashian wallpaper and screen savers generated numerous downloads veiled with malware. |
"Cybercriminals are star watchers too – they latch onto popular celebrities to encourage the download of malicious software in disguise," said Jeff Green, senior vice president of McAfee Avert Labs. "Consumers' obsession with celebrity news and culture is harmless in theory, but one bad download can cause a lot of damage to a computer."
McAfee security experts urge consumers to buy comprehensive security software such as McAfee® Total Protection, McAfee® Internet Security, and McAfee® VirusScan® Plus and to keep subscriptions current. In each of these McAfee product suites, consumers can practice safe surfing with McAfee SiteAdvisor technology, which uses intuitive red, yellow and green rating icons to indicate a Web site's risk level and reputation before the site is even accessed.
McAfee SiteAdvisor technology
McAfee SiteAdvisor technology tests and rates, on an ongoing basis, nearly every trafficked site on the Internet. SiteAdvisor site ratings are created by using patented advanced technology to conduct automated Web site tests. The McAfee SiteAdvisor software can be downloaded quickly and for free at www.mcafee.com/siteadvisor. McAfee SiteAdvisor software works with Internet Explorer and Firefox.
SiteAdvisor has received numerous honors, including: five-star reviews from CNET's download.com, Time Magazine's "50 Coolest Web Sites," Popular Science's "Best of What's New" and the U.S. Department of Commerce's "Recognition of Excellence in Innovation" honor.
McAfee Total Protection
McAfee Total Protection includes substantially more features than competitive consumer security software suites. Critical protection from phishing, viruses and spyware is provided, and built-in Web site safety ratings help consumers surf and shop safely. McAfee Total Protection offers the ability to protect sensitive identity information, back-up data, and detect intruders on the family's home network.
Source: McAfee