LaCie has announced the release of its new network-attached Storage (NAS) and iSCSI solution for SMBs and corporate satellites, the LaCie 12big Rack Network.
To assure rock-solid reliability in demanding 24/7 corporate operating conditions, the 12big Rack Network is built on an Intel® server class motherboard that features two 1GB Ethernet links and a quad-core Xeon® processor. To assure superior performance over its lifetime, the 12big Rack Network is reinforced with a hardware RAID controller (RAIDs 0, 1, 10, 5, 50, and 6), redundant power supplies, and multiple hot-swappable cooling fans. In addition, the 12big Rack Network uses Enterprise Class hard disks, which means superior sustained performance and compliance with the highest quality standards.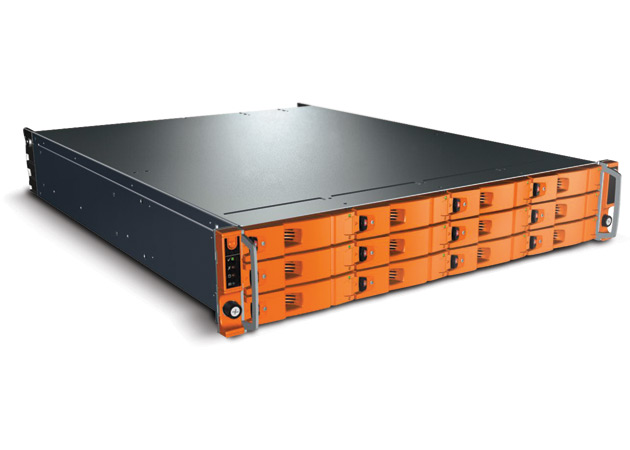 Outfitting the Lacie 12big Rack Network with a hardware RAID engine means greater efficiencies in data management, bolstering its high reliability and profound scalability. While the quad-core Xeon processor is designed to successfully serve 500+ users' requests all the time, the hardware RAID controller XOR engine calculates the massive RAID parities protecting all critical data. With the XOR engine, you can scale the disk capacity upward by connecting an extra 12big Rack Serial through its expansion port without any impact on performance. Even more, the XOR engine strengthens the global system stability by reducing the rebuild time of RAID protected data disk arrays in the unlikely event of a disk failure.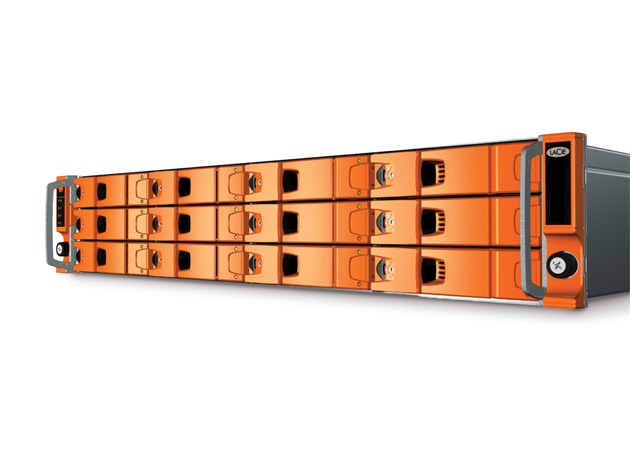 "Clearly, performance, reliability, and flexibility are of utmost importance for any business when choosing a NAS solution," noted Erwan Girard, LaCie's Solution Business Unit Manager. "This is exactly what you'll find with the 12big Rack Network. From 6TB to 48TB, addressable as files or blocks, the solution can scale up without any trade off in speed or reliability. Essential features such as an internal backup engine, file deduplication, remote file replication, and global name spaces demonstrate that LaCie wants to make certain that IT professionals have the necessary tools to efficiently manage their data."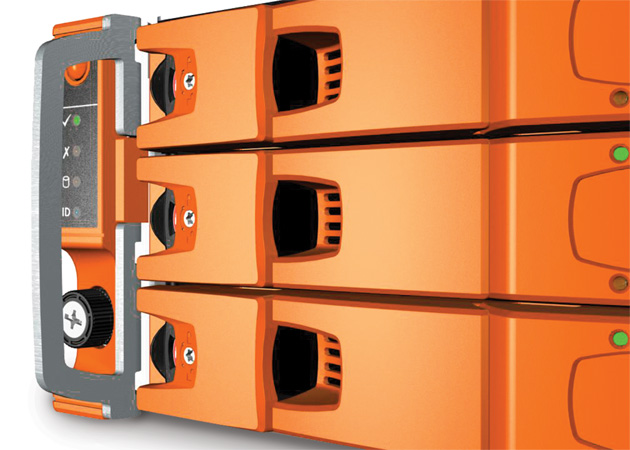 Out of the box, the 12big Rack Network is pre-installed with Microsoft's ready-to-configure Windows Storage Server 2008 Standard Edition. LaCie demonstrates its commitment to high-end server solutions by running Windows Storage Server from two RAID 1-protected internal 2.5″ disks.
"Windows Storage Server 2008 breaks new barriers in management efficiency and data protection," said Eric Jewett, Director, Windows Server Marketing, "Single Instance Storage [SIS] will save data disk space, Active Directory integration will ensure that the 12big Rack Network will seamlessly integrate into the IT ecosystem, DFS- Replication will provide file replication services that can be used in high availability infrastructures, and Bitlocker drive encryption makes certain that confidential data is inaccessible when disks are moved to unauthorized locations. With Microsoft's server-based solutions, the LaCie 12big Rack Network will actively protect data through local or remote copies thanks to its built-in back up engine running Windows Server Backup."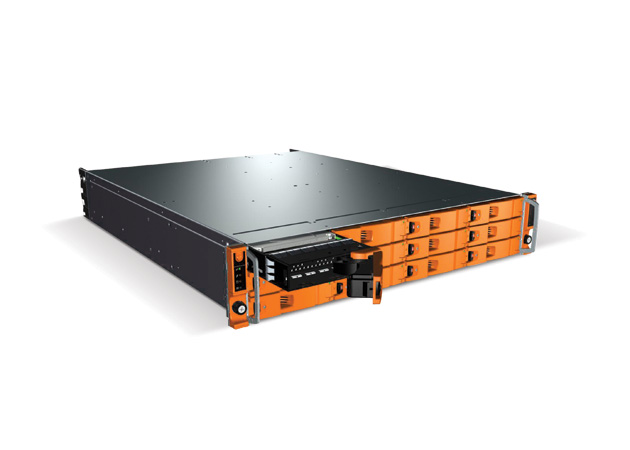 Constructed with best-of-breed components, the LaCie 12big Rack Network will store your critical data while offering hassle-free maintenance and scalability without sacrificing performance. Further, LaCie knows that IT professionals demand straightforward solutions, which is why there is no need for additional software licenses, cables, or rack mounting kits as all pieces and features are shipped in the 12big Rack Network box.
AvailabilityThe LaCie 12big Rack Network is available in various capacities through the LaCie Online Store, LaCie Reseller+, and LaCie Storage Partner.
Source: LaCie