LaCie announced significant advancements in two recognized and award-winning network storage solutions – the LaCie 2big Network and the LaCie 5big Network.
The product upgrades include improved performance, enhanced features, comprehensive backup support, and extreme capacity expansion – ultimately providing customers with an easier setup experience and a variety of ways to archive, access, and share large amounts of content.
The award-winning LaCie 5big Network takes advantage of a Gigabit Ethernet connection and features five hot-swappable drives that support seven RAID modes. Now, with the latest capacity advancements, the 5big Network includes a 10TB model, making it the first in its class to offer double-digit capacity.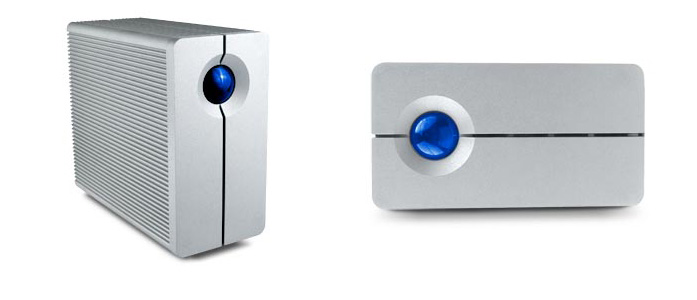 Strengthening LaCie's support for Apple applications, the 5big Network is now compatible with Time Machine® backup software; with just one click on the LaCie Administrator website, all Mac computers on a single LAN can access the 5big Network and perform a variety of backups. Additionally, the 5big Network provides improved multimedia server capabilities, allowing users to play media from the NAS solution through a UPnP-AV compatible device such as a PS3 or Xbox, directly to a television or directly to any DLNA multimedia device. The 5big Network is also compatible with the iTunes server, which provides iTunes users access the NAS device from the application interface.
"Networked storage has become a way of life for small businesses and a feature that's more commonly desired in the home," said Edin del Mar, LaCie's SOHO NAS Product Manager. "The evolution of these two products provides our customers with enhanced convenience and usability, demonstrating LaCie's commitment to optimizing form and functionality."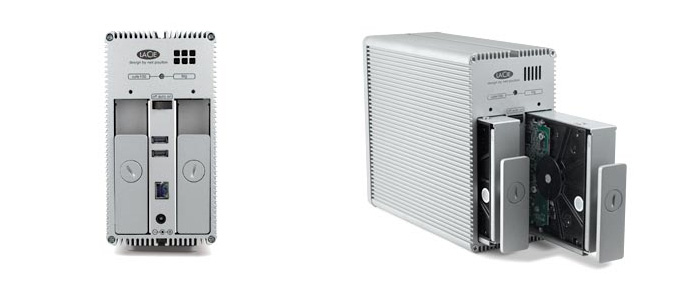 The 2big Network is a two-bay RAID device that provides up to 4TB of professional storage. Its upgrade includes features such as Windows Active Directory Support (ADS) and local backup. It also supports integration with MS Windows network domains, making it easy for IT Administrators to manage.
Expanding its backup capabilities, the LaCie 2big Network enables users to perform incremental and scheduled backups to external devices. It also ships with client licenses of Genie Backup Manager Pro for Windows and Intego Backup Manager Pro for Mac, a software suite that allows users to reliably and efficiently back up documents, emails, or other digital assets, or restore them in the case of data loss. Additionally, the 2big Network is fully compatible with Time Machine.
LaCie continues to evolve its full line of NAS solutions to provide optimal performance, industry-leading security and backup features, as well as unparalleled capacities – offering customers a customized solution suited for any home or small office.
Availability
The LaCie 2big and 5big Network will be available through the LaCie Online Store, LaCie Reseller+ or LaCie Storage Partner starting at the suggested retail price of $319.99 for the 2big Network and $799.99 for the 5big Network (excluding VAT). For more information, visit www.lacie.com.
Source:  LaCie