Salt Lake City based company Millenniata, Inc together with Hitachi-LG Data Storage will release soon a special DVD disc made of stone-like material which promises that will store your documents, music, photos and videos for thousand years without any data loss.
The M-DISC DVD utilizes a chemically stable and heat-resistant materials which cannot be overwritten, erased, or corrupted by natural processes. This DVD disc has 4.7 gigabytes of capacity and can be read form any DVD drive and DVD video players. Along with the discs, both companies also plans to release a M-READY DVD read/write drives which will be available on Millenniata's website in September and at some popular retail outlets in October.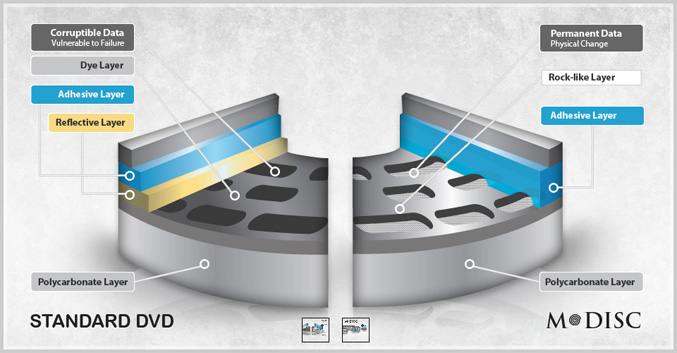 For such a hi-tech discs, the price isn't so expensive, a single M-DISC has a MSRP of $2.99, five pack will cost $13.89 and 10 pack of these discs will be offered for $26.59. The company also revealed that is currently working on a Blu-Ray version of M-DISC that will be announced at a later date.