Apple introduced their latest magical peripheral – the Magic Trackpad, which utilizing Multi-Touch surface and allowing users to navigate using intuitive finger gestures.
The new Magic Trackpad  has a glass surface and aluminum design and is actually a larger version of Mac notebook trackpads – nearly 80 percent more area. It's battery powered, works with Bluetooth technology and stay connected up to 33 feet away. It allows you two-finger scrolling, pinching to zoom, rotating with your fingertips, three-finger swiping, and activating Exposé or switching between applications with four fingers, as well to use entire surface as a mouse button.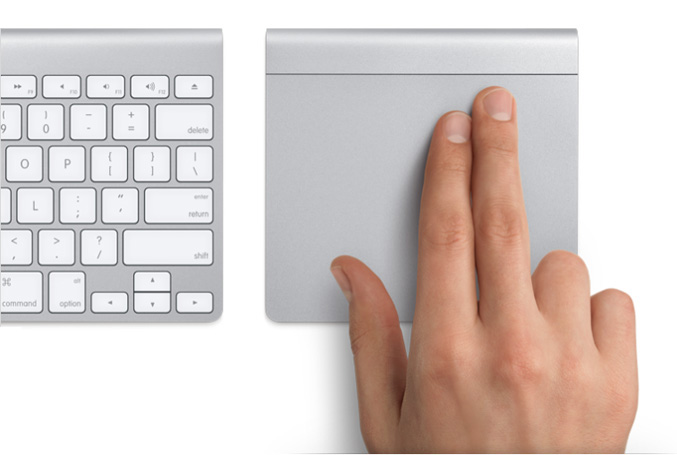 The new magic will cost you $69.